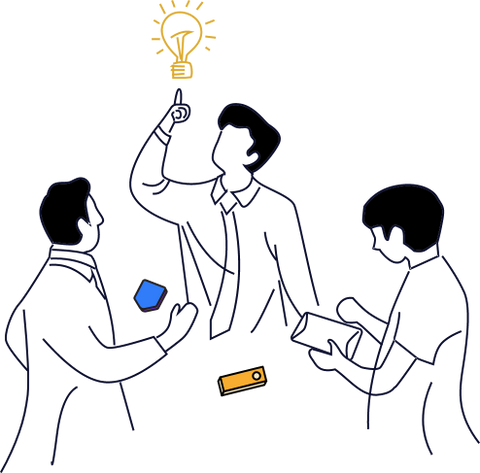 Five years ago, David and Tong have built their trust in the crypto market and the potential of blockchain tech to shape the world. Seeing the usage difficulty of existing hardware wallets, they decided to create a secure and user-friendly one to meet the need of the market.
First Air-gapped Cold Wallet Created. In 2018, David and Tong founded ELLIPAL and developed the first air-gapped cold wallet product, which was completely isolated from the internet and was easy to use. We have received enthusiastic support from many well-known coin communities, such as XRP, XVG, DGB, LTC, etc., but not many users understand the "air-gapped" solution. Our initial promotion wasn't that easy.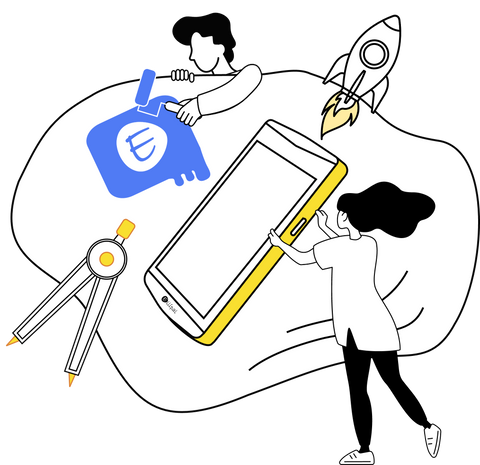 World first all-metal anti-assembly body Cold Wallet ELLIPAL Titan Launched. At a time when cryptocurrency was at a low point, David and Tong created ELLIPAL Titan, which is an all-metal, anti-assembly body with a unique anti-tampering system, to address the long-standing supply chain attacks in the hardware wallet industry while still being air-gapped. ELLIPAL Titan has been acknowledged by industry big names such as Coinmarketcap and Bitcoin.com, and our users have grown rapidly to 80+ countries. At this time, we found that our story has just begun.
Fully Upgraded Mobile APP Influenced by the global epidemic in 2020, the digital asset market has fluctuated violently. We kept building and added access to Dapps and enhanced the Swap and the Purchase service this year to provide users with more convenient choices and a better user experience. The ELLIPAL Mobile APP function has been improved as a whole.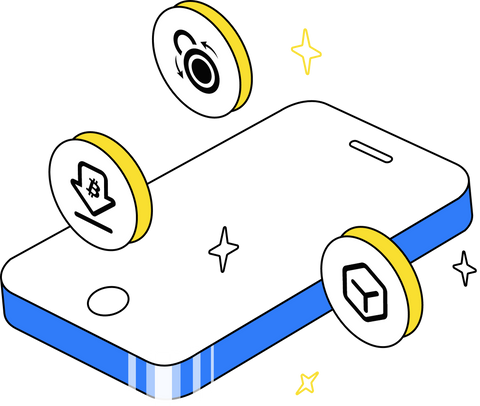 ELLIPAL Joy—world's first open-source seed phrase generator launched This year, 2021, Bitcoin has reached its highest price ever and users are becoming more aware of asset security management. Air-gapped solutions are increasingly being used in hardware wallets. At the same time, we have developed the world's first open-source seed phrase generator to complete the ELLIPAL security solution and ensure the security of crypto from the source. Furthermore, we have established a global sales network and service system, reaching 140+ countries.
ELLIPAL Titan Mini Launched In the year of bitcoin plummets, Luna's collapse, and the exchange crisis, self-custody has become an entrenched concept. As a portable and exquisite self-custodial cold wallet, ELLIPAL Titan Mini cold wallet shipped. We also managed to support 50 blockchains and NFTs! And the ELLIPAL Titan was recommended by Forbes as Top 3 best crypto wallets of 2022.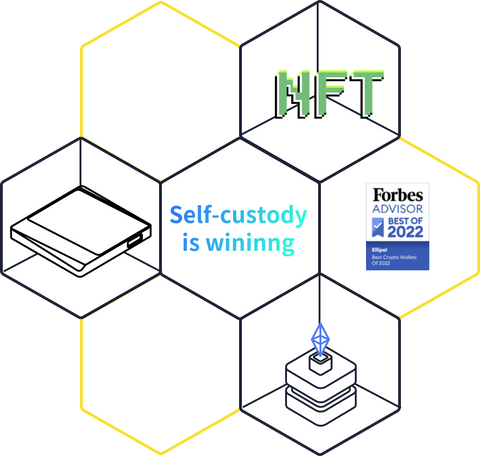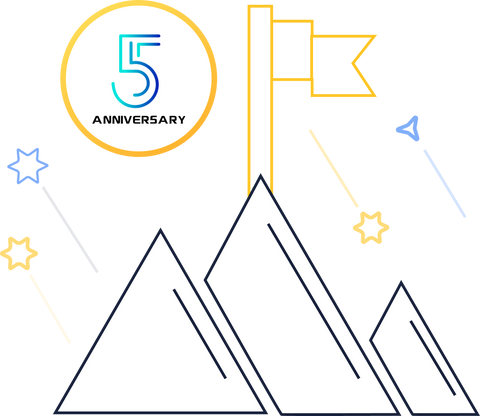 Five Year Anniversary As a crypto project, ELLIPAL has been in operation for five years. We start with air-gapped and self-custody wallets we saw that self-custody is winning today. Big as FTX could fall down overnight, we, a start-up from the crowdfund have stayed true to our original purpose of making crypto secure and easy to use for everyone.