ELLIPAL Titan Cold Wallet
Ranked as one of Forbes' top 3 cold wallets.
ELLIPAL Five-Year Best Seller.
MetaMask connection supported.
The world's first 100% air-gapped hardware wallet. The safest way to store, manage and grow your cryptocurrencies and NFTs.
Sale price
$139.00
Regular price
$169.00
Unit price
per
10000+ Tokens Supported

ELLIPAL Titan manages NFTs, and support over 10,000 coins & tokens.
Including Bitcoin, Ethereum (+all ERC-20), XRP and more.
Tech Specifications

Main Features
Connector: QR Code, Air-gapped
Update: Offline (Micro SD card)
Coin Store memory: Unlimited
ELLIPAL APP: Android & iOS

Dimensions
Size: 75*71*10.5mm
Weight: 120g
Material: Fully metal sealed
Camera: 5M AF
LCD: 4 inches HD
Battery: 1400 mAh
Standby Time: 259 hours
Storage temperature: -20°C to 70°C

Box Contents:
1* Titan Hardware Wallet
1* Type-C Charging Cord
1* Security Adapter
1* User Menu
2* Seed Phrase Recovery Sheets
1* SD Card
Express Delivery

Your order ships out fast - usually within 2 business days!

Delivery estimates:
USA - 3-5 business days
Canada/Australia/UK/EU - 7-10 business days
Other countries - 7-15 business days

Rest assured we've got your back if any weather or customs delays pop up. We'll keep you updated on your delivery status so you're never in the dark.

For peace of mind, feel free to add a few extra days to those estimates. But our team works hard to meet our quoted timeframes.

We know you're excited to receive your new device! If you ever have any questions or concerns about your shipment, don't hesitate to reach out. We're always happy to help!
30-day Return Guarantee

Worry-free returns - send back any item within 30 days of delivery.
We'll inspect and fix products free within 12 months. You'll get total peace of mind.
Heads up - we destroy all returns, even if unused. Never resold.
Only brand new devices sent out to guarantee security. Contact us anytime for any assistance.
Super large screen is easier - ELLIPAL Titan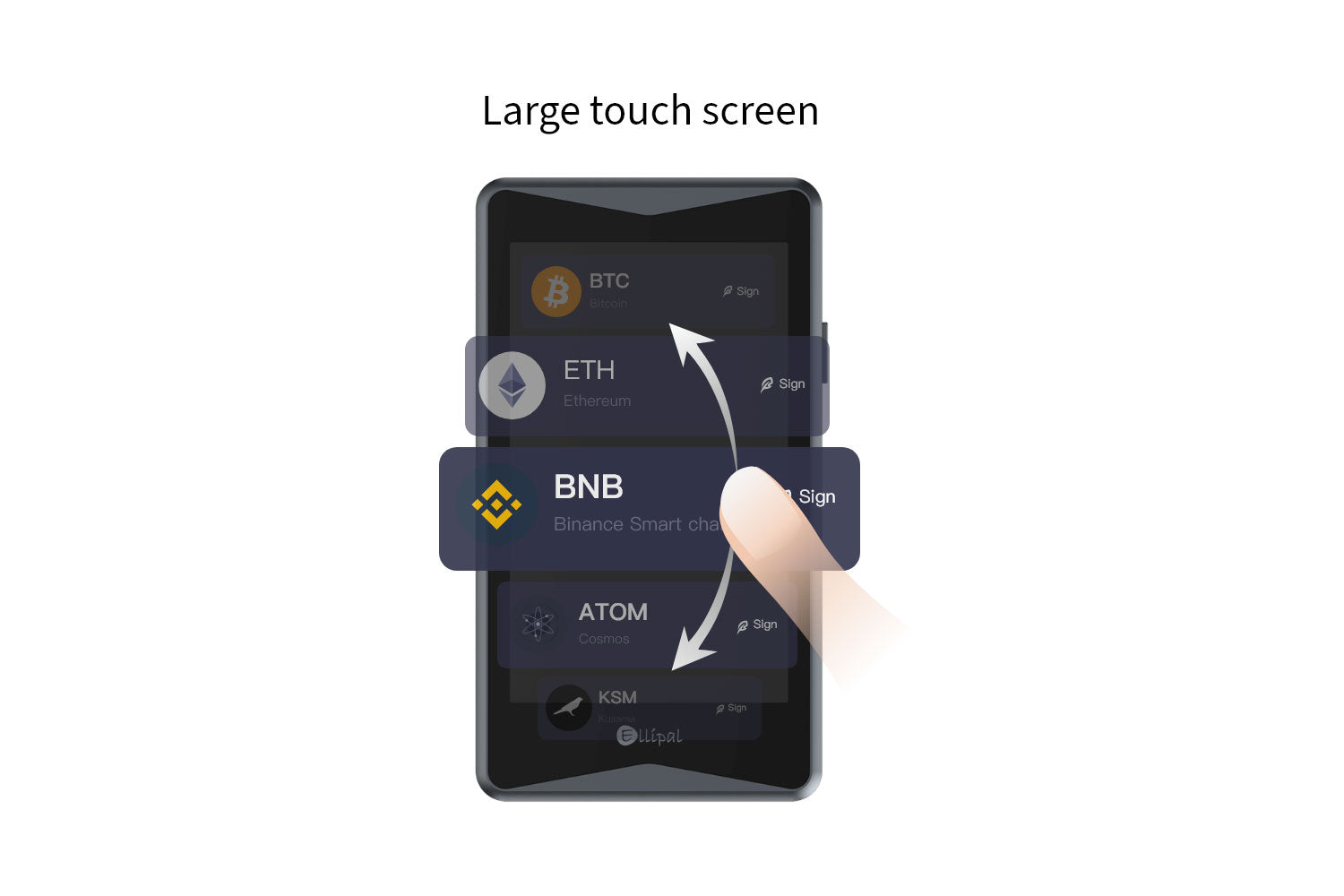 Easy-to-use
4-inch large touch screen for all operations at a glance.
Multiple accounts & Unlimited storage space.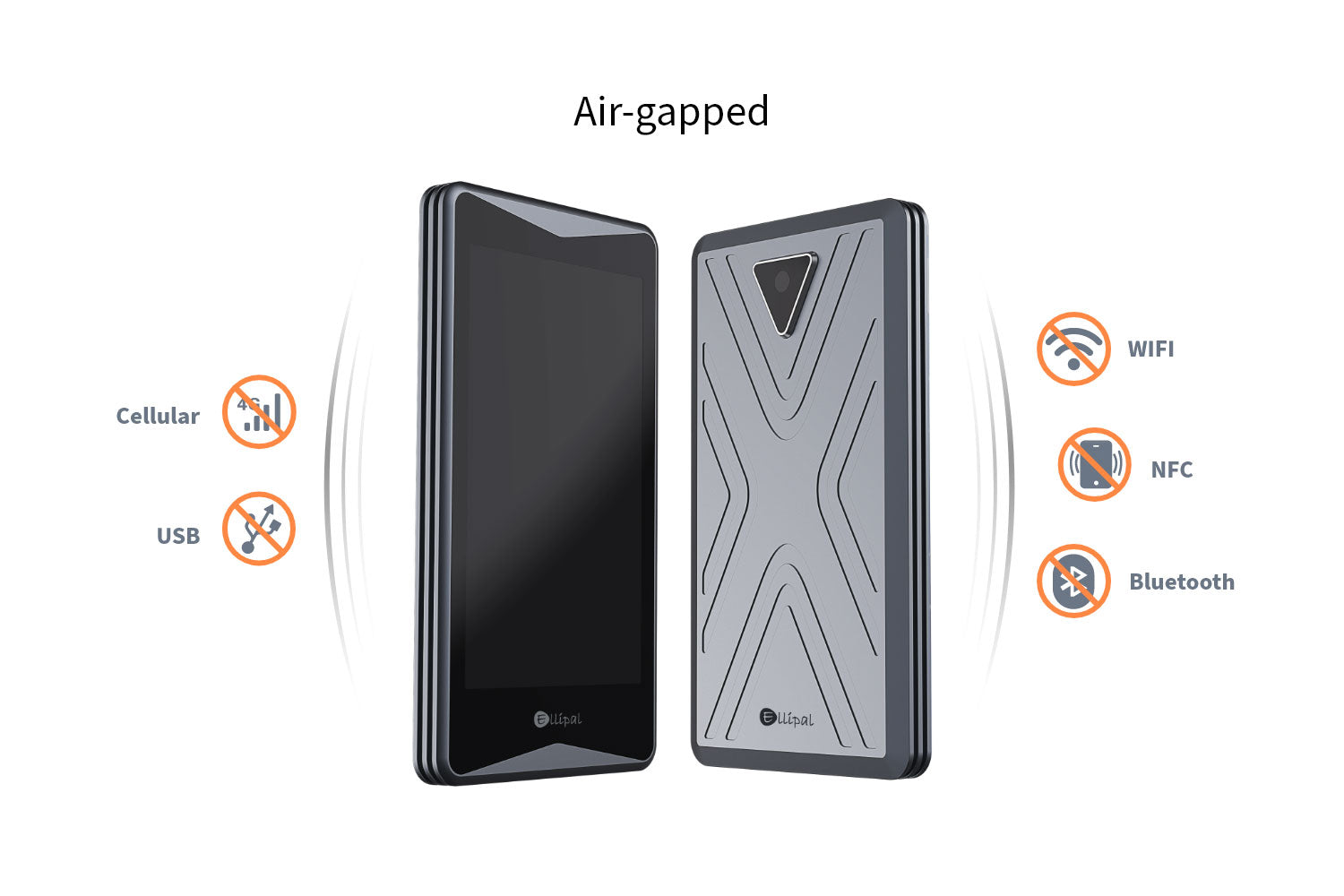 Air-gapped
No USB, No Bluetooth, No WIFI, No NFC, No Cellular
Keep crypto 100% offline and protected from online attacks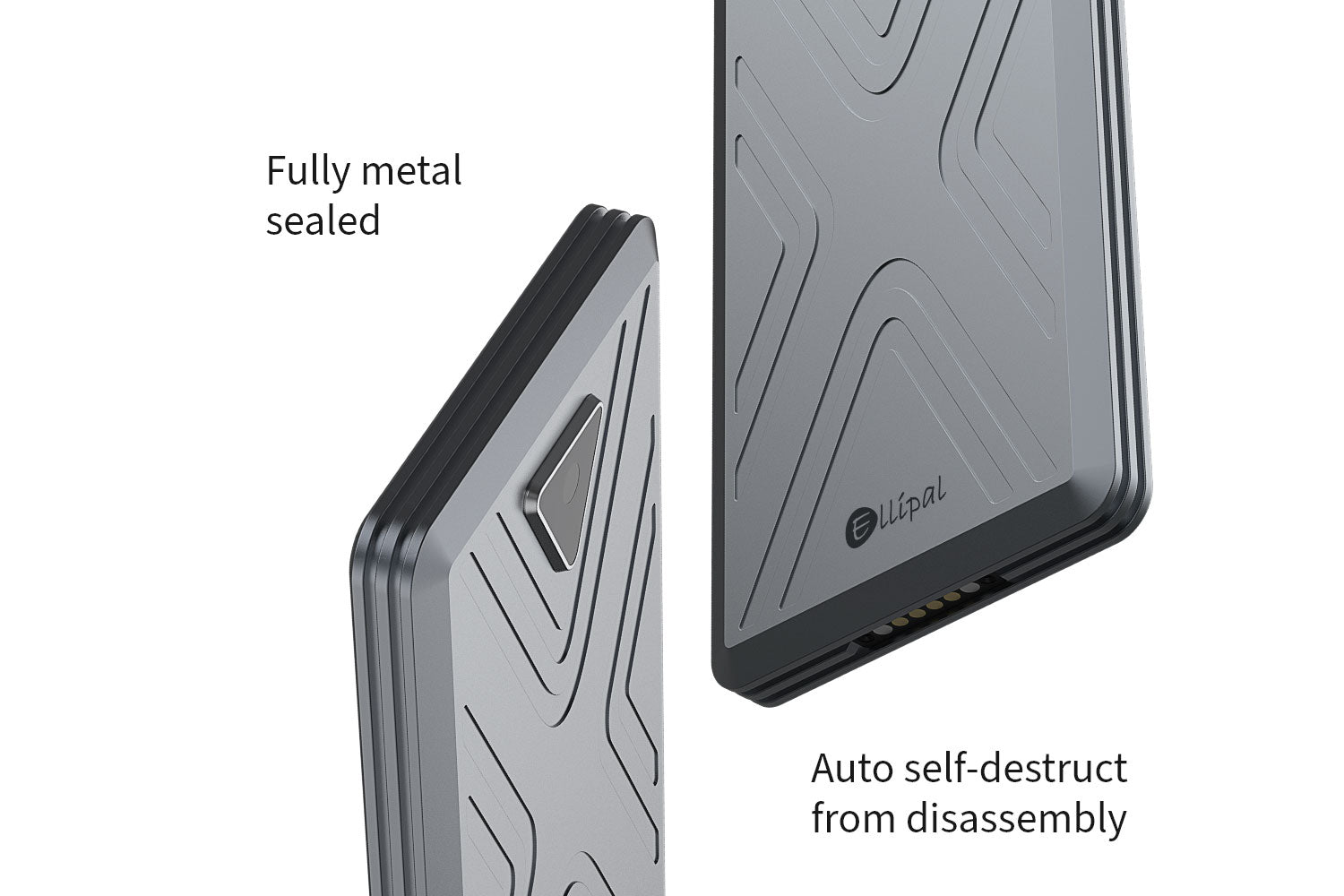 Anti-disassembly & Anti-tamper
World's first fully metal-sealed hardware wallet
Protection crypto against physical and supply chain attacks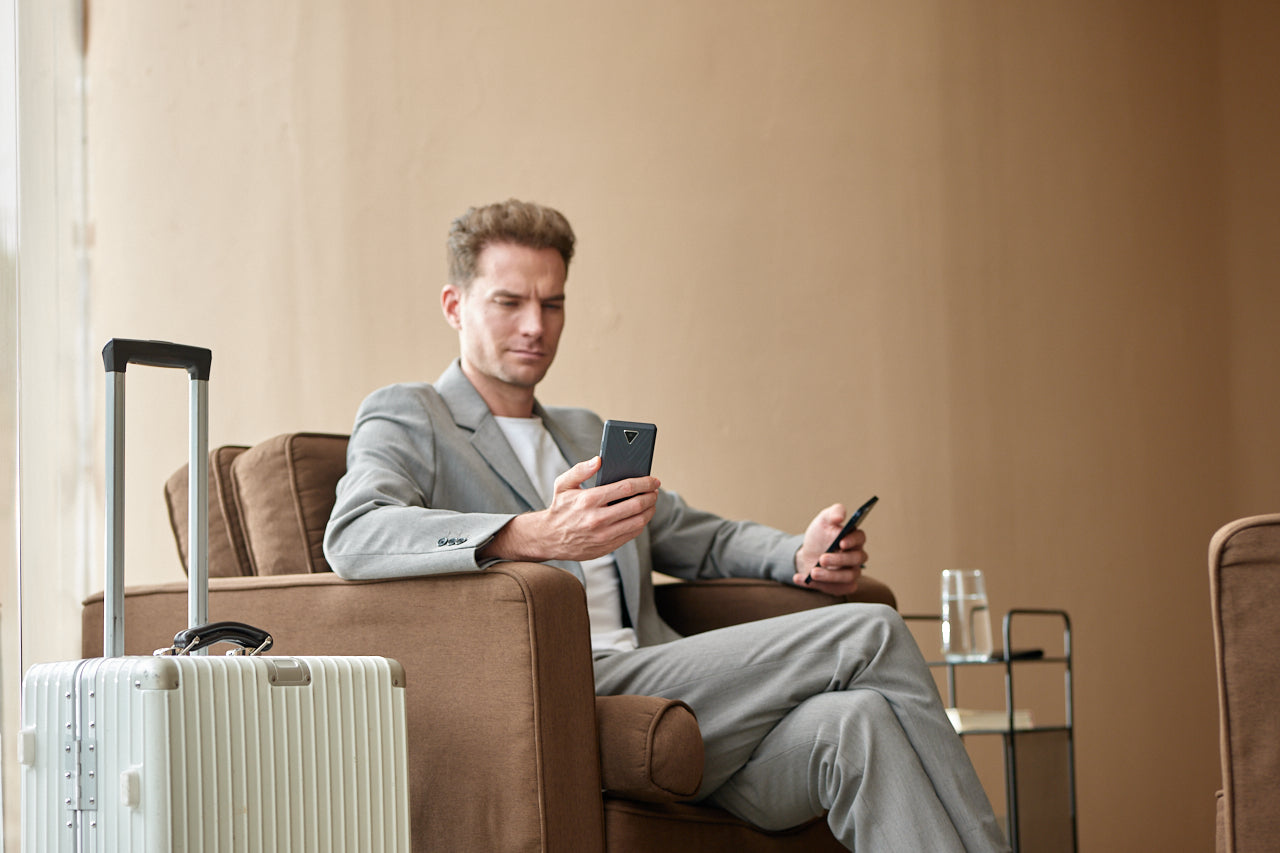 Use the ELLIPAL Titan easily whenever you want and wherever you are
ELLIPAL Security Protection System
2 Factor Authentication

PIN entry, Password entry. Get extra secure with gesture pin, and numeric passwords.

Auto-selfdestruct

If any tampering is detected, your private information will be automatically deleted.

Offline Firmware Update

Complete 100% offline firmware updates using micro SD card, no need for USB ports.

Secret Secondary Wallet Option

Setup alternate accounts that shows up when the wallet is unlocked with your alternate password if you are being threatened.
ELLIPAL manages NFTs and supports over 10,000 coins & tokens
Supports BTC, ETH, USDT, BNB, XRP, ADA, and many more

Without installing coin APPs
Unlimited storage for coins and tokens
View Coin List