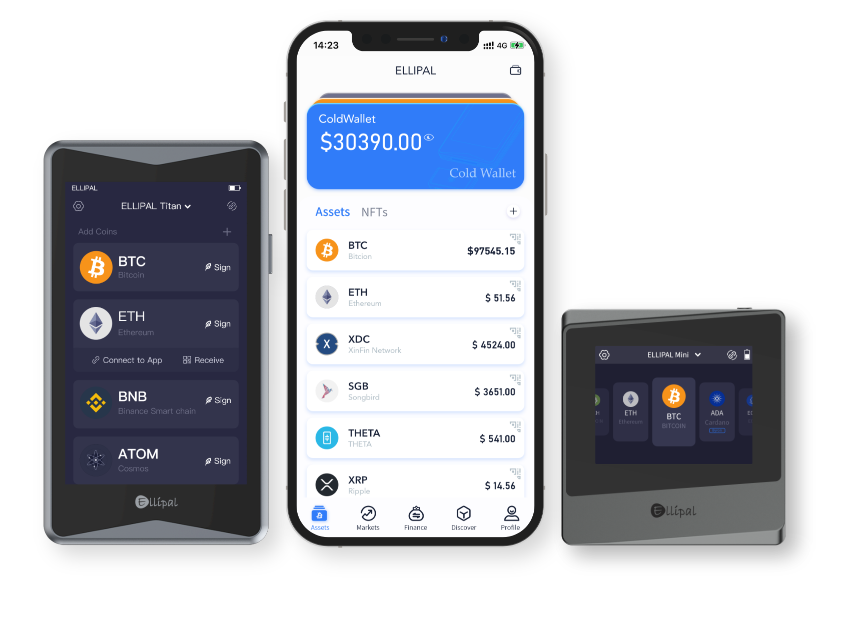 ELLIPAL Mobile APP
Download
ELLIPAL Titan:

Support all mobile systems

ELLIPAL Titan Mini:

Support all mobile systems
Hot & Cold Wallet

ELLIPAL App works individually as a hot wallet. Pair with ELLIPAL Titan air-gapped cold wallet for maximum security.

Import Accounts

ELLIPAL App supports private keys, recovery phrase, keystore, secret key imports from other wallets.

Passphrases

Set up passphrases to increase your security.

Multi-account and Multi-currency

Supports multiple accounts and multiple coins. New coins are planned on the roadmap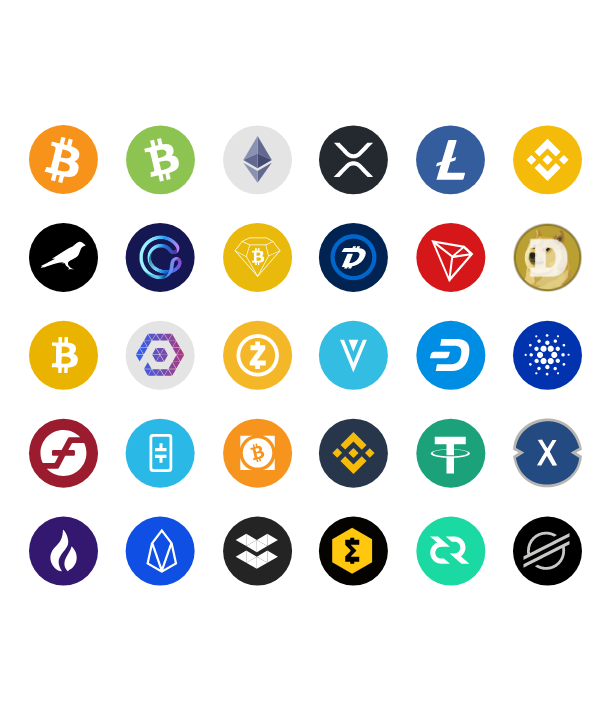 ELLIPAL Supports Over 10,000 Coins and Tokens
Support BTC, ETH, USDT, BNB, XRP, ADA and many more.
Without installing coins APP and unlimited stored coins/tokens.

Manage Your NFTs on ELLIPAL
You can easily buy, send and receive your NFTs on ELLIPAL.
ELLIPAL becomes your bridge between you and with NFT applications, and brings you an easy and secure experience.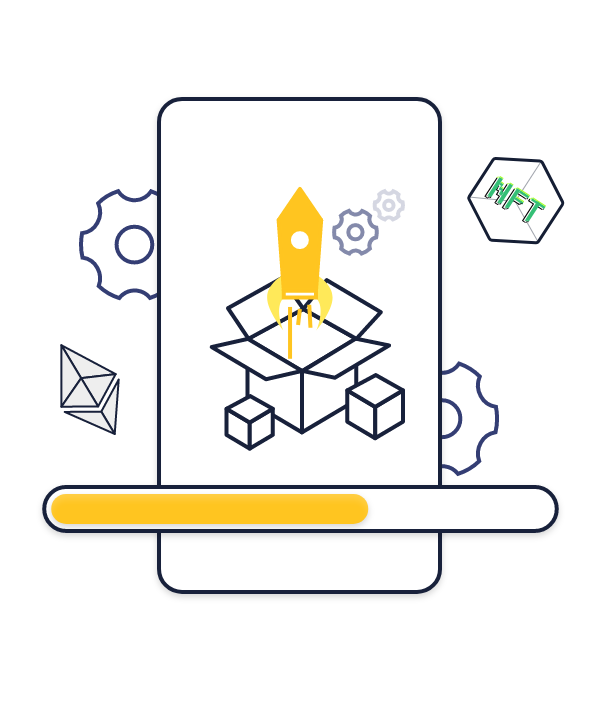 What's new in the latest update?
New version 3.10.0
1. Optimized balance displays: MATIC, DOGE, LTC, BSV, DGB, DASH, and GRS;
2. Streamlined transactions and navigation prompts;
3. Reorganized "Finance" into the "Trade";
4. Resolved push notification bug;
5. Other optimizations.