The ELLIPAL Titan is an incredibly secure yet very easy to use hardware wallet. This is why it attracts both experienced and new traders alike. Knowing that people want things in different ways, we also want to give more choices to our users on how they want to order their hardware wallets.
New Ordering Options, Choose How You Want It!

Pre-Order the Colorful ELLIPAL Titan
Select the color you like the most for your new ELLIPAL Titan Cold Wallet! We will make it after we get the order just for you! As we need to put it together after your order, you may need to wait up to 30 days to get your new colorful ELLIPAL Titan. Although there is some waiting time, you will be getting the BEST price for the ELLIPAL Titan!
Currently available colors are: Metallic Gold, Ocean Blue, Dark Green and Turquoise. You are also welcomed to order as a bundle with our new colorful Mnemonics Metal to also backup your keys in style!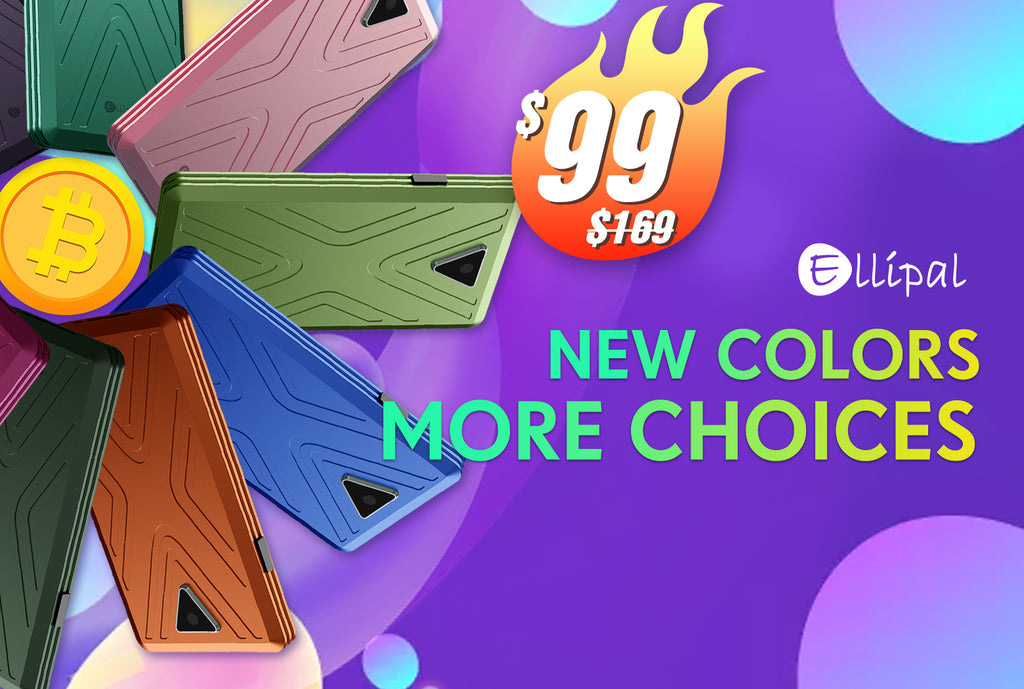 Original Color ELLIPAL Titan
We understand, securing cryptocurrency with the most secure air-gapped cold wallet is a serious business and many cannot wait! Order the ELLIPAL Titan at the original price and we will ship immediately.
Check out the hot SALE prices on the ELLIPAL Titan and it's bundles now and get your cryptocurrency secured!
Different Options, Top-Level Security
As mentioned, regardless of the color, inside it is the always reliable and secure ELLIPAL Titan Cold Wallet. Choose the option you feel most suitable for you: Color, Shipping time, Price and we will prepare for you accordingly.
Keep in mind, whatever you choose, you will be securing your cryptocurrency in the most secure, air-gapped cold wallet with unique additional anti-tamper & anti-disassembly features.
Protect your crypto from both online and offline threats today!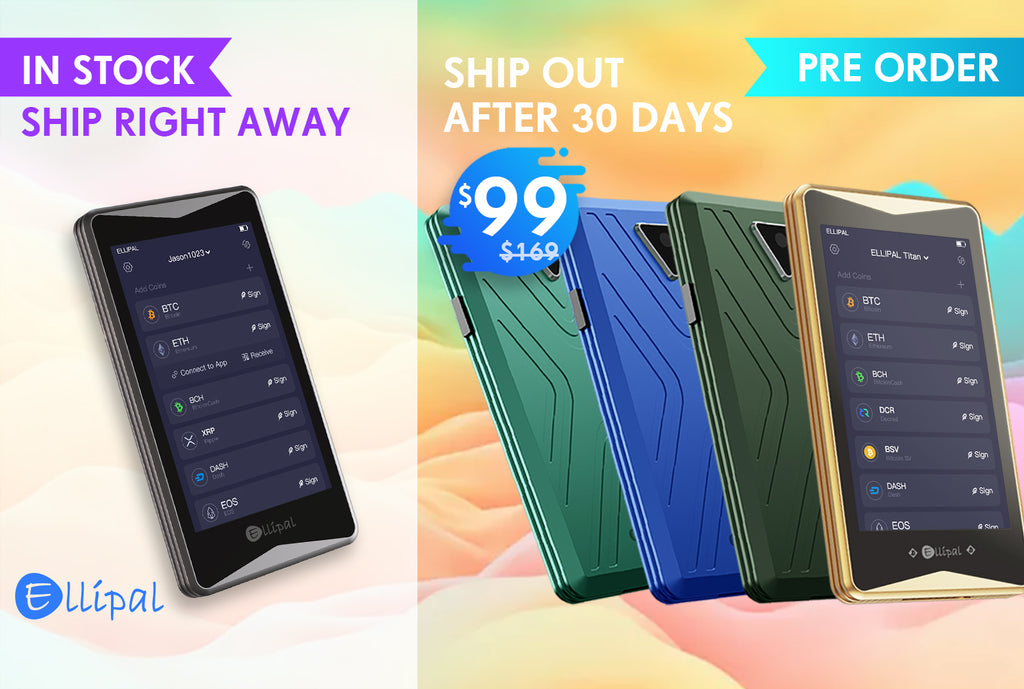 Recommend Articles: 
1. Ledger Nano X vs. ELLIPAL Titan
2. Hardware Wallets vs. Cold Storage Wallet