In this blog, swap (on ELLIPAL) means the multi-chain swap function on ELLIPAL Mobile APP Finance Tab. 
ELLIPAL supports USDT and USDC cross-chain stablecoin swaps. Users can swap USDT and USDC tokens issued on the following cryptocurrency networks on ELLIPAL: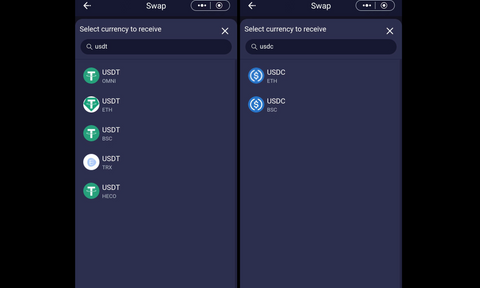 Is a token approval needed to swap on the ELLIPAL Mobile APP?
No.
The Swap on ELLIPAL Mobile APP Finance Tab is offered through ELLIPAL's third-party partners which would not include token approval (also called token allowance) in the process. Without a sign from your cold wallet, neither ELLIPAL nor third-party partners can do anything with your tokens. Users can swap securely without worrying about granting unlimited or a certain amount of token allowance to a smart contract. 
How to swap cross-chain stablecoins securely through ELLIPAL? 
1.Before a Swap, you are recommended to have a small number of native tokens for gas in order to ensure a successful swap (depending on which network you are using). Gas fees are always paid in the native token of the network that the transaction is taking place on.
2. Go to the Finance Tab and choose the USDT/USDC you want to swap. Make sure the USDT and USDC are selected from the right network. You can swap these two stablecoins on different networks on ELLIPAL. Confirm details and sign with your cold wallet.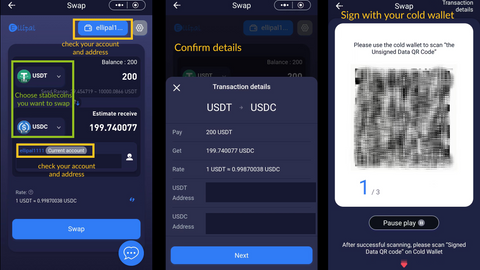 Download ELLIPAL Mobile APP Here: