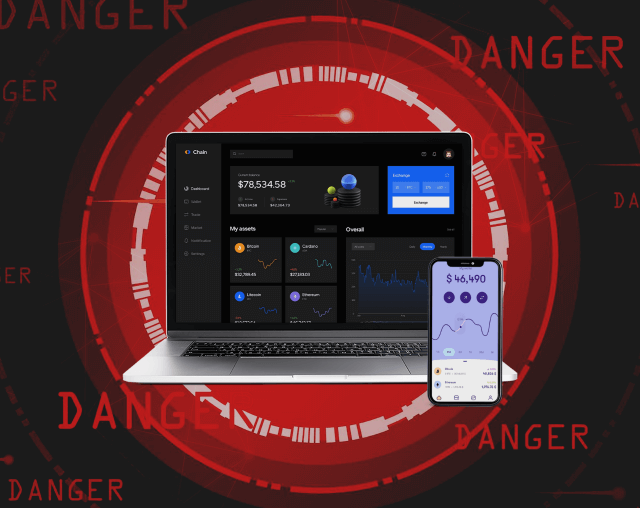 Hot Wallet
Hot wallets are online wallets, they are software or Apps that can be used on smartphones or computers.
They are free to download and easy to get started on. However, private keys of hot wallets are stored inside APPs which makes them easily targeted by remote hackers.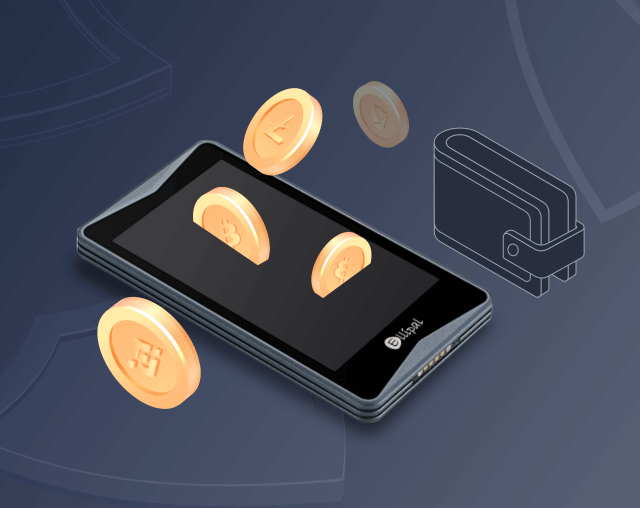 Cold Wallet
Cold wallets can never be connected to any networks or other devices which keep private keys protected from unauthorized access, cyber hacks, malware, and any online threats.They are devices designed specially to store cryptocurrency.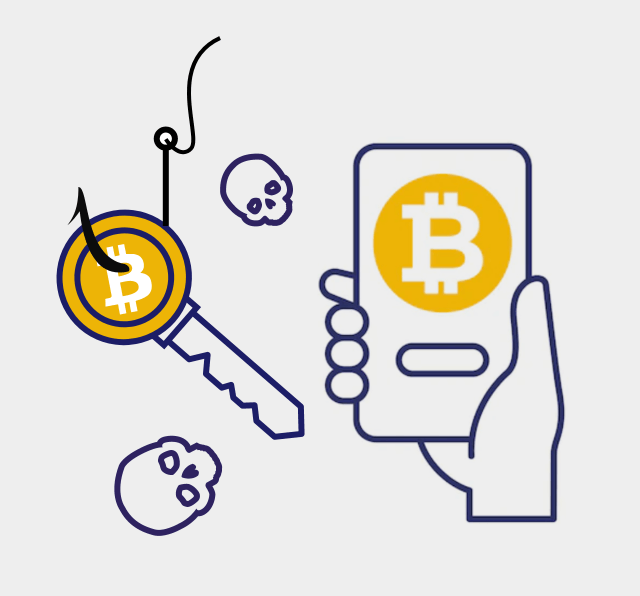 Cold wallets and hot wallets are both known as non-custodial wallets, meaning you have full control of the assets in the wallet and you are not dependent on a third party, like a crypto exchange. You have full control of your private keys, making it possible to recover your assets anytime you want as long as you keep the private keys safe.
If you are a long-term investor who had already put a lot of money into crypto, it is very important to get a cold wallet to store your assets securely.
ELLIPAL Titan, super large screen is easier
Why Choose ELLIPAL Cold Wallet?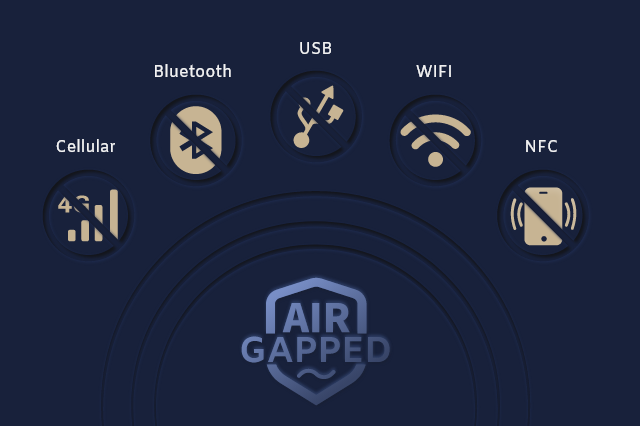 Air-gapped and Decentralized
ELLIPAL cold wallet keeps remote attacks away through complete network isolation. It gives your crypto absolute protection against remote and online attacks. Private keys stored in the ELLIPAL will never touch the internet.
CC EAL 5+ Secure Element
Our cutting-edge technology and integrated security chip (EAL5+)  ensure your crypto assets are safe and secure.
Your crypto, your control—entirely secure!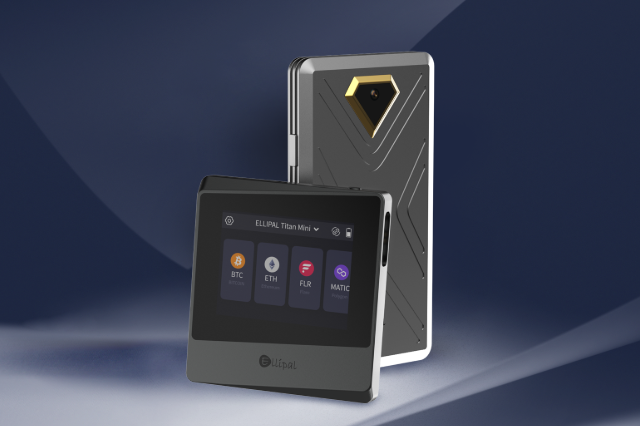 Anti-tamper & Anti-disassembly
ELLIPAL cold wallet is fully metal sealed and built with no online components or ports. Its special anti-tamper technology protects your crypto against physical and supply chain attacks. The system will delete every data when it detects a breach.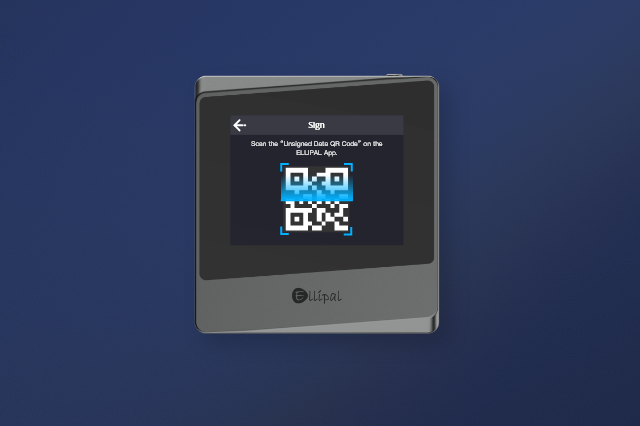 Trustless Trust
Sign what you see. You don't have to trust ELLIPAL or anyone, but you can trust the cold wallet.
ELLIPAL's QR codes are open data format. It is public, verifiable and offline. You can be sure that the private keys are never transmitted through the QR code.
ELLIPAL Security Protection System
Offline Firmware Update

Complete 100% offline firmware updates using micro SD card, updates in just 3 minutes.

Auto-selfdestruct

If any tampering is detected, your private information will be automatically deleted.

Secret Secondary Wallet Option

Setup alternate accounts that shows up when the wallet is unlocked with your alternate password if you are being threatened.

2 Factor Authentication

PIN entry, Password entry. Get extra secure with gesture pin, and numeric passwords.
How does ELLIPAL cold wallet work?
1. Fill in the transfer information in ELLIPAL mobile app to generate an Unsigned Data QR Code.

2. Use ELLIPAL cold wallet to scan the Unsigned Data QR Code to sign.

3. Use the ELLIPAL Mobile App to scan the Signed Data QR Code on ELLIPAL cold wallet to confirm the transaction.