ELLIPAL Seed Phrase Steel
Secure your sole crypto asset key with the ELLIPAL Steel, designed exclusively for your 24-word recovery phrase. Elevate your protection, ensuring unparalleled resilience and security.
Sale price
$59.00
Regular price
Unit price
per
30-day Return Guarantee

Worry-free returns - send back any item within 30 days of delivery.
We'll inspect and fix products free within 12 months. You'll get total peace of mind.
Heads up - we destroy all returns, even if unused. Never resold.
Only brand new devices sent out to guarantee security. Contact us anytime for any assistance.
Express Delivery

Your order ships out fast - usually within 2 business days!

Delivery estimates:
USA - 3-5 business days
Canada/Australia/UK/EU - 7-10 business days
Other countries - 7-15 business days

Rest assured we've got your back if any weather or customs delays pop up. We'll keep you updated on your delivery status so you're never in the dark.

For peace of mind, feel free to add a few extra days to those estimates. But our team works hard to meet our quoted timeframes.

We know you're excited to receive your new device! If you ever have any questions or concerns about your shipment, don't hesitate to reach out. We're always happy to help!
Dimensions

Size: 70mmx57mmx6mm
Material: 316 Steel
Weight: 130g

Box Contents:

1* Seed Phrase Steel
2* Seed Phrase Recovery Sheets
1* User Manual

Payment Methods

1) Paypal
2) Visa/Mastercard, American Express
3) Crypto.com/Coinbase

The price above does not include shipping and import tax that may apply to your country.
Safeguard Your Backup to Assets – ELLIPAL Seed Phrase Steel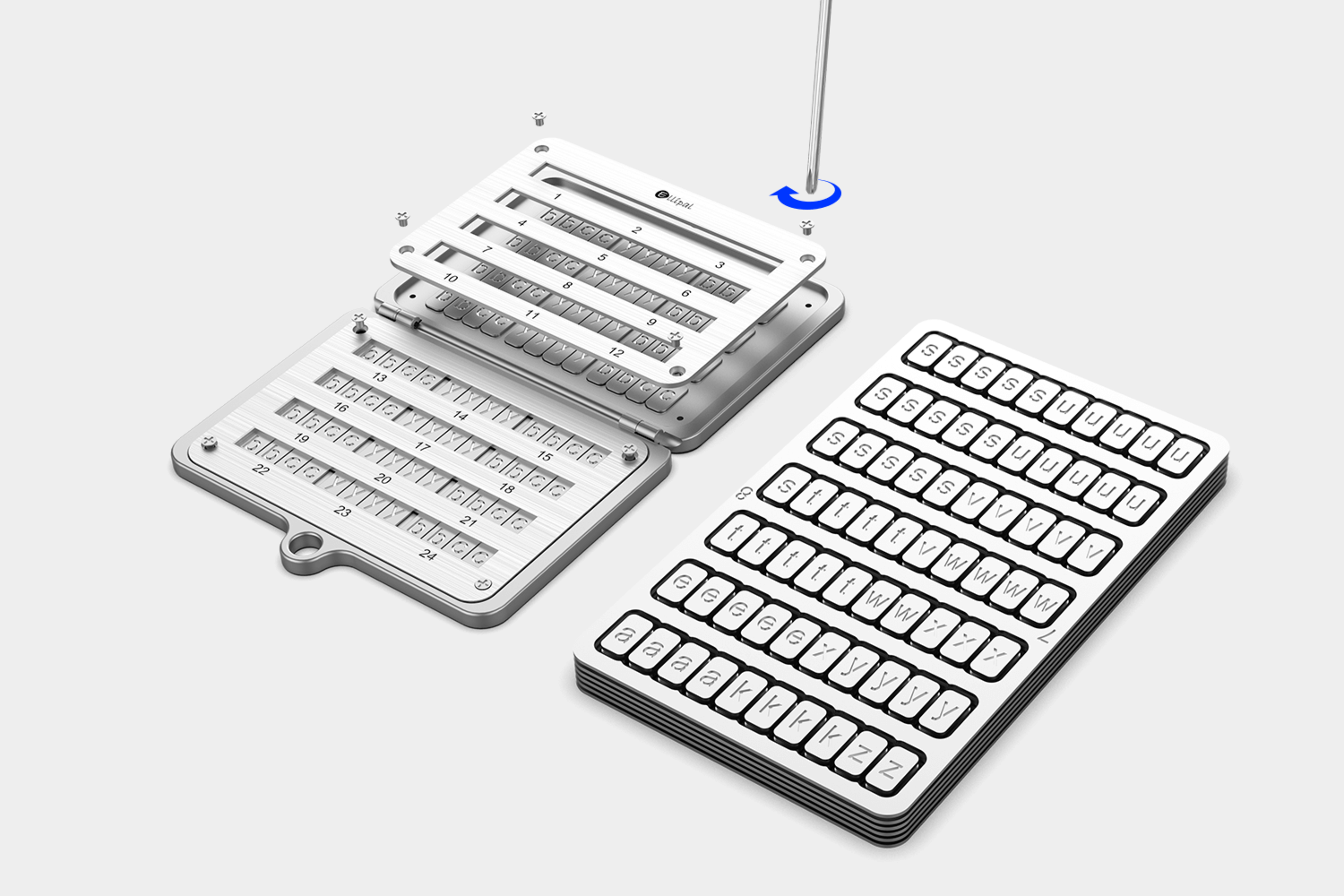 Universal Compatibility
Experience the ease and peace of mind with ELLIPAL Seed Phrase Steel, perfect for safeguarding your 24-word seed phrase across all BIP39 wallets.
It's compatible with top wallets like Trust Wallet, MetaMask, Ledger, Trezor, and more. With ELLIPAL Seed Phrase Steel, you're all set.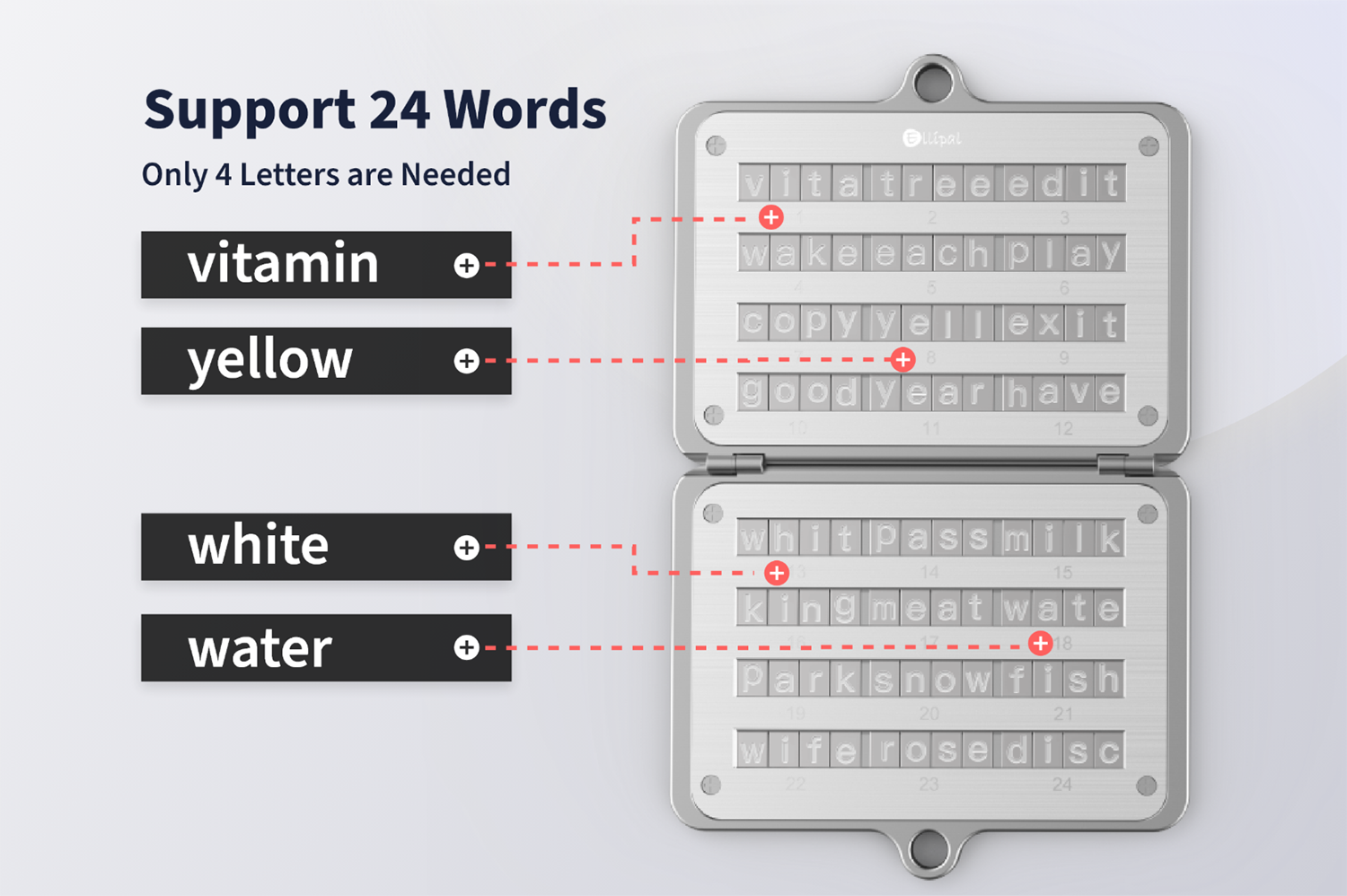 Easy to Use
Easily slide the initial 4 letters of each recovery word onto the core using separators.
Once set, securely stow your ELLIPAL Seed Phrase Steel in a safe spot to guard against theft or misplacement.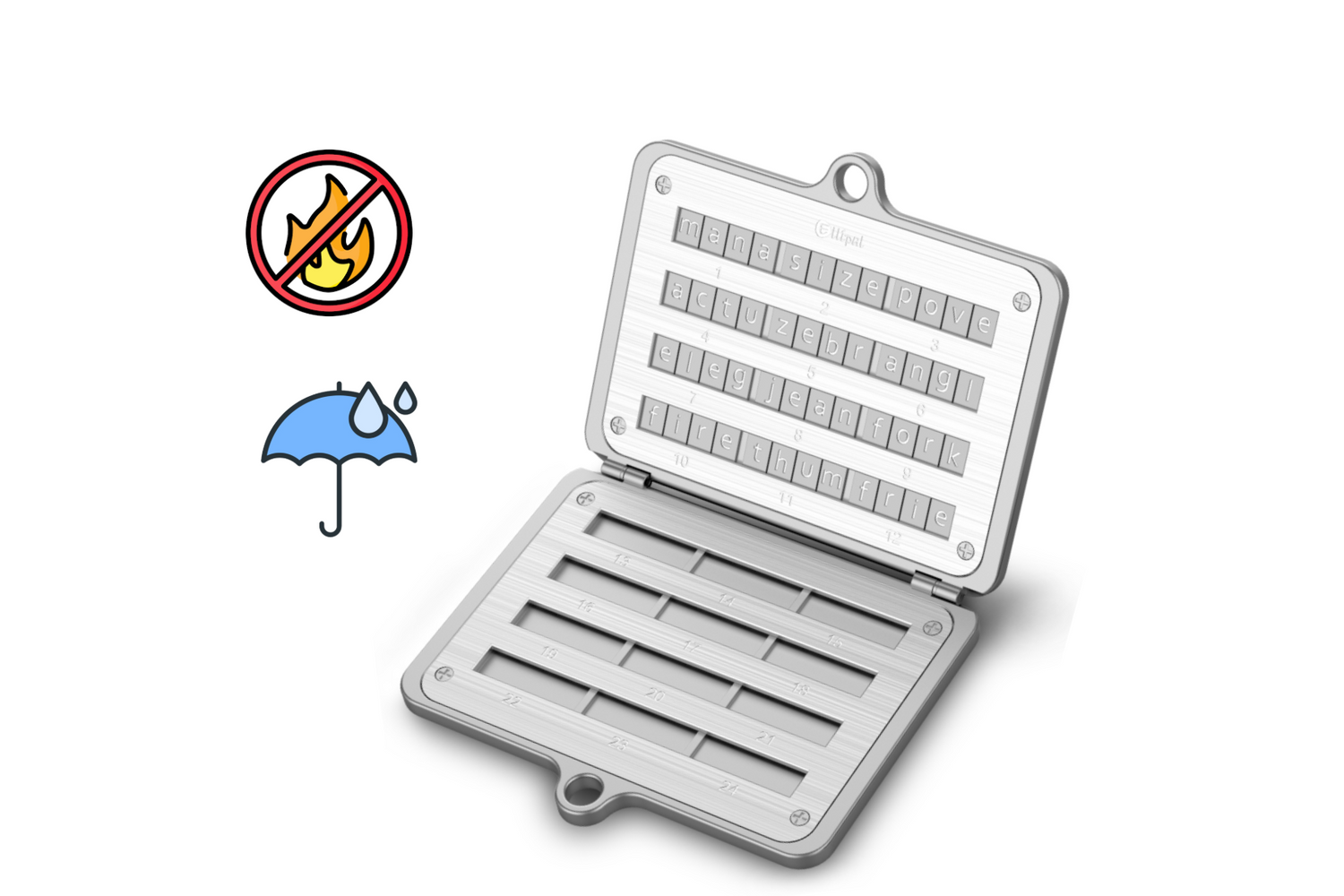 Long-lasting protection
Crafted from premium aviation-grade 316 stainless steel, the ELLIPAL Seed Phrase Steel stands strong against fire, water, and impact.
It's tough enough to handle temperatures surpassing 2649.2°F (1454°C) – well beyond the heat of an average house fire.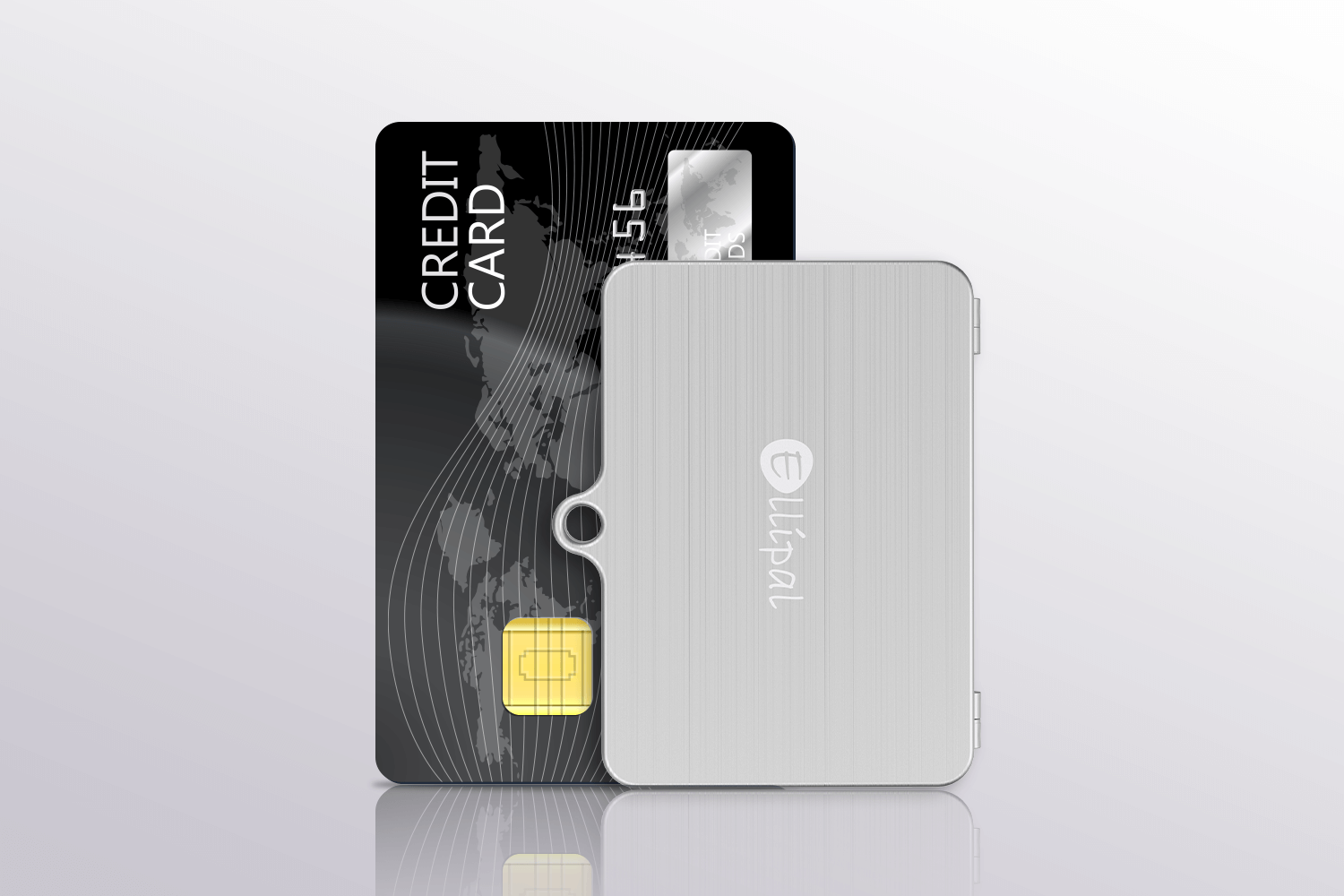 Sleek and pocket-sized
Compact yet secure, the ELLIPAL Seed Phrase Steel is designed for on-the-go convenience.
Take it wherever needed, keeps your seed phrase easily readable for a very long time.