ELLIPAL Seed Phrase Steel
Compatible with all 12 or 24-word BIP39 wallet
Recover your wallet at anytime
Strong 316 steel — durable and long-lasting
Sale price
$59.00
Regular price
Unit price
per
Technical Specs

Size: 70mmx57mmx6mm
Material: 316 Steel
Weight: 126.5g

Box Contents:

1* Seed Phrase Steel
1* Seed Phrase Recovery Sheets
1* User Manual

Shipping Info

Usually, we would ship your order within 2 working days.

3~5 business days delivery to USA.
7~10 business days delivery to CA, AU, UK and European Union.
7~15 buiness days delivery to other countires.

In some special circumstances and force majeure, the delivery could be delayed.
30-day Return Guarantee

We offer a hassle-free return policy, allowing you to return items within 30 days of delivery.

We also provide a free inspection and repair for your items within 12 months of delivery to give you peace of mind.

Contact us anytime for assistance.
Payment Methods

1) Paypal
2) Visa/Mastercard, American Express
3) Crypto.com/Coinbase

The price above does not include shipping and import tax that may apply to your country.
Secure What Matters Most –Your ELLIPAL Seed Phrase Steel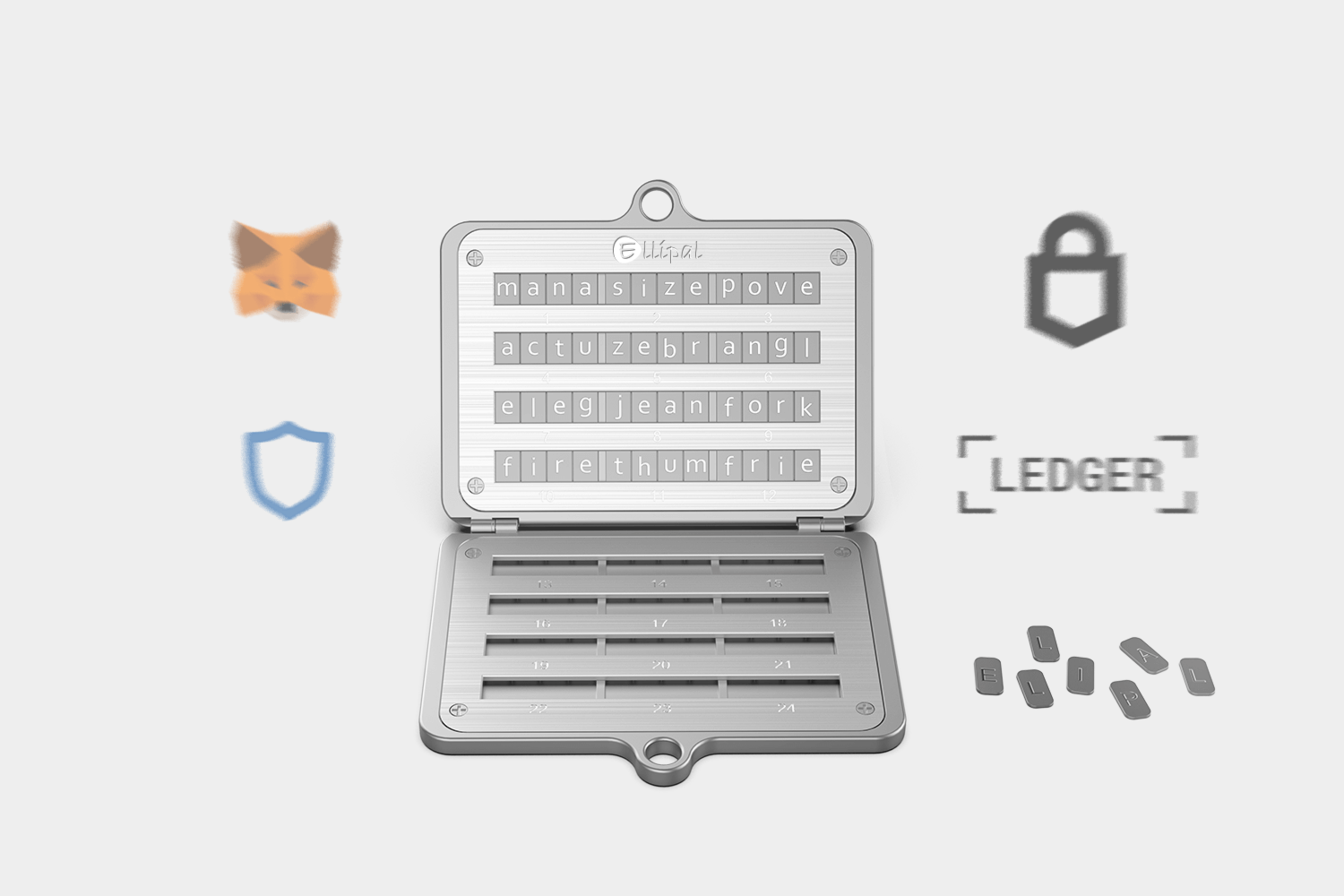 Universal Compatibility
Discover the freedom and peace of mind that comes with our Seed Phrase Steel, designed to effortlessly secure your digital assets across all BIP39 wallets.
Embrace the convenience and flexibility of compatibility with popular wallets like Trust Wallet, MetaMask, Ledger, Trezor and many more, the steel has got you covered.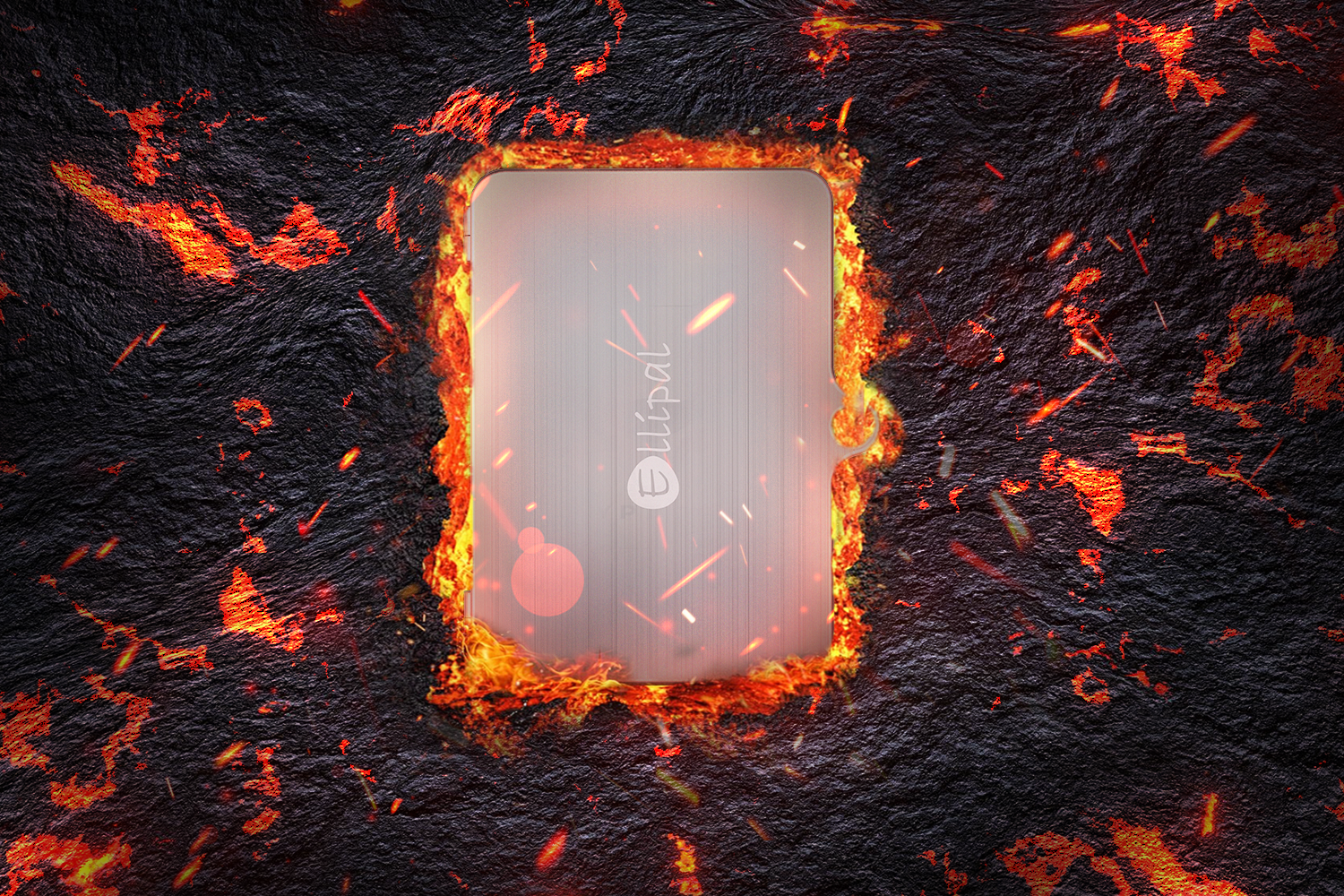 Be Able to Tolerate the Heat
The Seed Phrase Steel can withstand temperatures up to 2649.2°F (1454°C), protecting your crypto backup even in the event of a house fire reaching 1500°F (815°C).
Not Afraid of Strong Acids
Unlike paper or other low-grade metal aids for recording, this one is made of 316 steel, which is impervious to strong acid or other liquids, making it durable and long-lasting.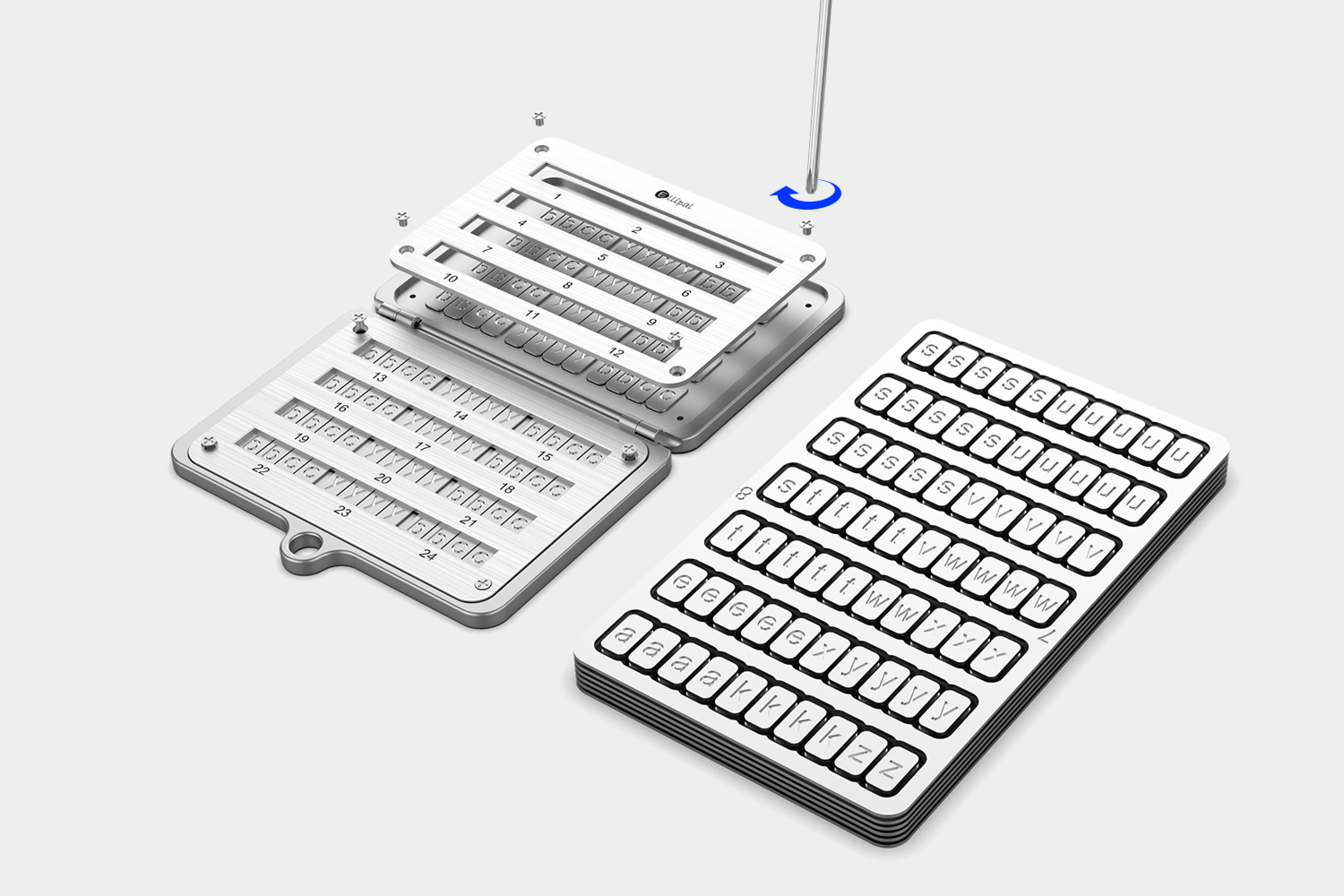 Easy to Use and Highly Adaptable
The ELLIPAL Seed Phrase Steel effortlessly secure 12, 18, or 24-word seed phrases for a wide array of cryptos such as Bitcoin, Ethereum, Ripple, Litecoin, Dogecoin, Cardano, BNB, Solana, Terra, Polygon, USDT, and more.

Enjoy a user-friendly, all-encompassing solution for securing your digital assets with ease.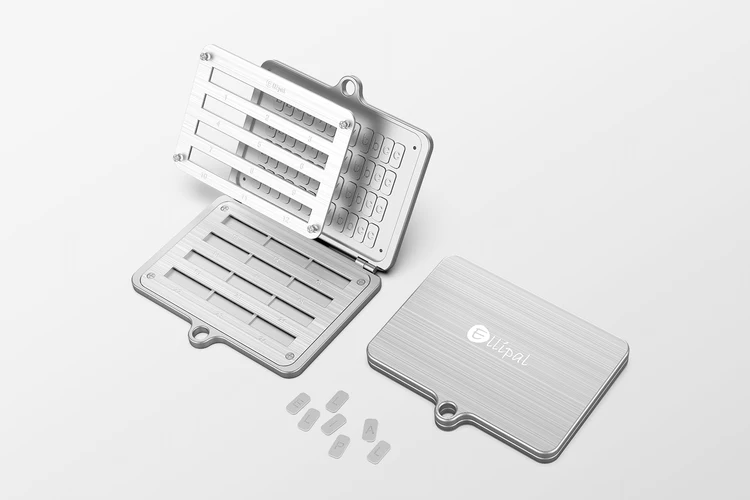 Secure Your Future
Move beyond vulnerable methods like paper, computers, or online storage.
Opt for the ELLIPAL Seed Phrase Steel for indestructible, lasting protection.

ELLIPAL Seed Phrase Steel—The best companion for your crypto wallet
Compatible with BIP39 Wallets

Compatible with seed phrases from every BIP39 wallet on the market.

Steel Body

Fireproof, strong acid, mold proof, insect proof, can survive in extreme conditions — for you to hodl for a lifetime.

Easy to Set Up and Use

Keeps your seed phrase easily readable for a very long time.

Pocket-sized

Easy for you to take it around if necessary.