ELLIPAL Titan 2.0 Bundle
$20 Coupon Code: TITAN20, Exclusive Offer Ends Soon!
Recommended by Forbes
MetaMask connection supported
Against online and offline attacks
Reliable, secure, and user-friendly way to manage your crypto assets
Sale price
$199.00
Regular price
$228.00
Unit price
per
Ship in 2 Week

Shipping for the ELLIPAL Titan 2.0 will now be arranged two weeks after order placement.
Supported Crypto Assets

ELLIPAL Titan 2.0 manages NFTs, and support over 10,000 coins & tokens.
Including Bitcoin, Ethereum (+all ERC-20), XRP and more.
Technical Specs

Main Features
Connector: QR Code, Air-gapped
Update: Offline (Micro SD card)
Coin Store memory: Unlimited
ELLIPAL APP: Android & iOS
Metamask / WalletConnect

Dimensions
Size: 118 * 66 * 9.7mm
Weight: 140g
Material: Fully metal sealed
Secure Element: CC EAL5+
Connector: QR Scanner
Update: Offline (Micro SD card)
ELLIPAL APP: Android & iOS
Camera: 5M AF
Screen type: IPS Display (Color)
Display size: 4.0 inch
Battery: 1400 mAh
Coin Store memory: Unlimited
Storage temperature: -20°C to 70°C

Box Contents:
1* Hardware Wallet
1* Seed Phrase Steel
1* Type-C Charging Cord
1* Security Adapter
2* User Manual
2* Seed Phrase Recovery Sheets
1* SD Card
30-day Return Guarantee

We offer a hassle-free return policy, allowing you to return items within 30 days of delivery.

We also provide a free inspection and repair for your items within 12 months of delivery to give you peace of mind.

Contact us anytime for assistance.
Introducing Titan 2.0 Security Bundle - Your Keys, Your Crypto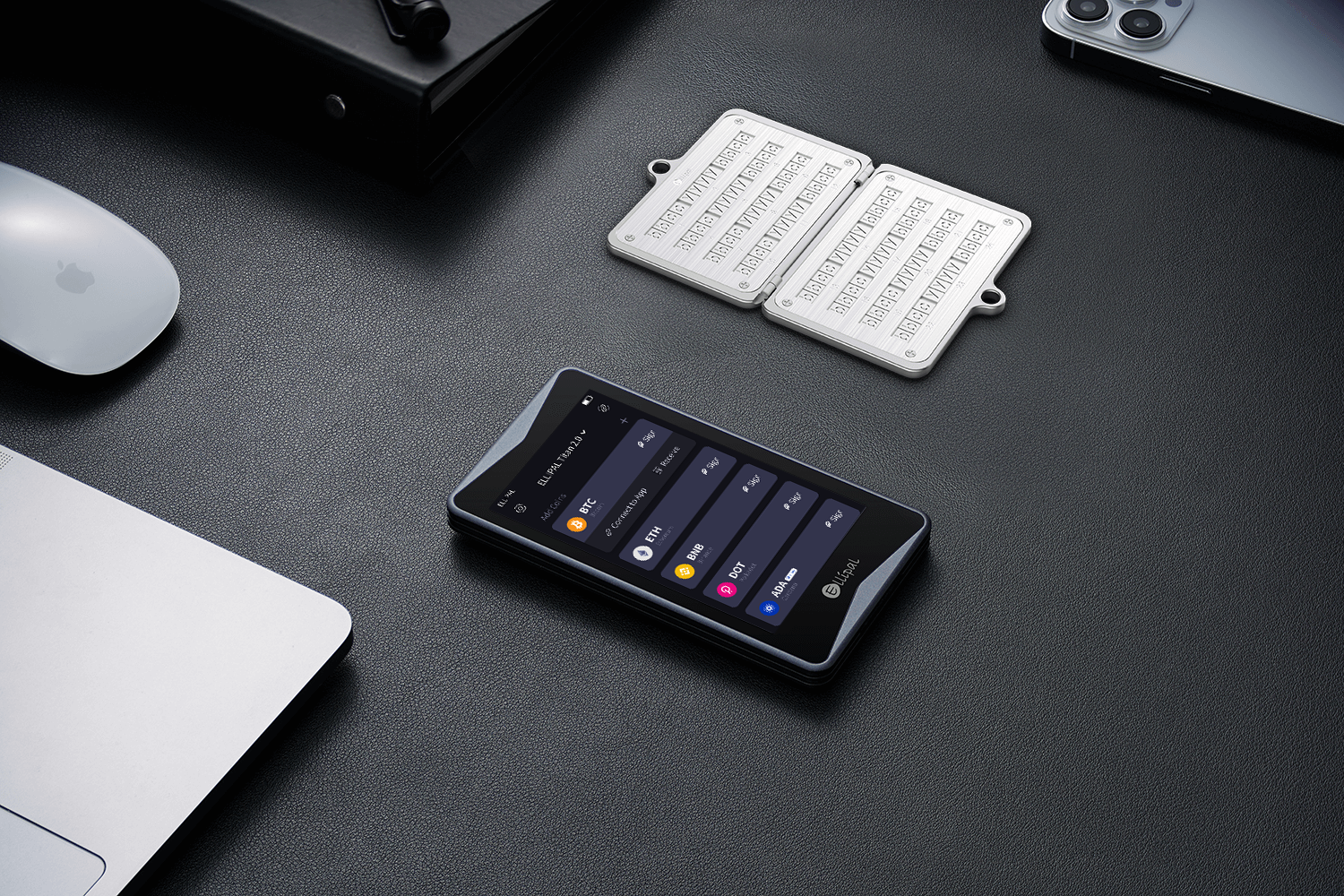 Ultimate Security Package
ELLIPAL Titan 2.0 cold wallet helps you secure your private keys. ELLIPAL Seed Phrase Steel helps you secure your mnemonics backup. Get both to achieve the highest level of air-gapped security.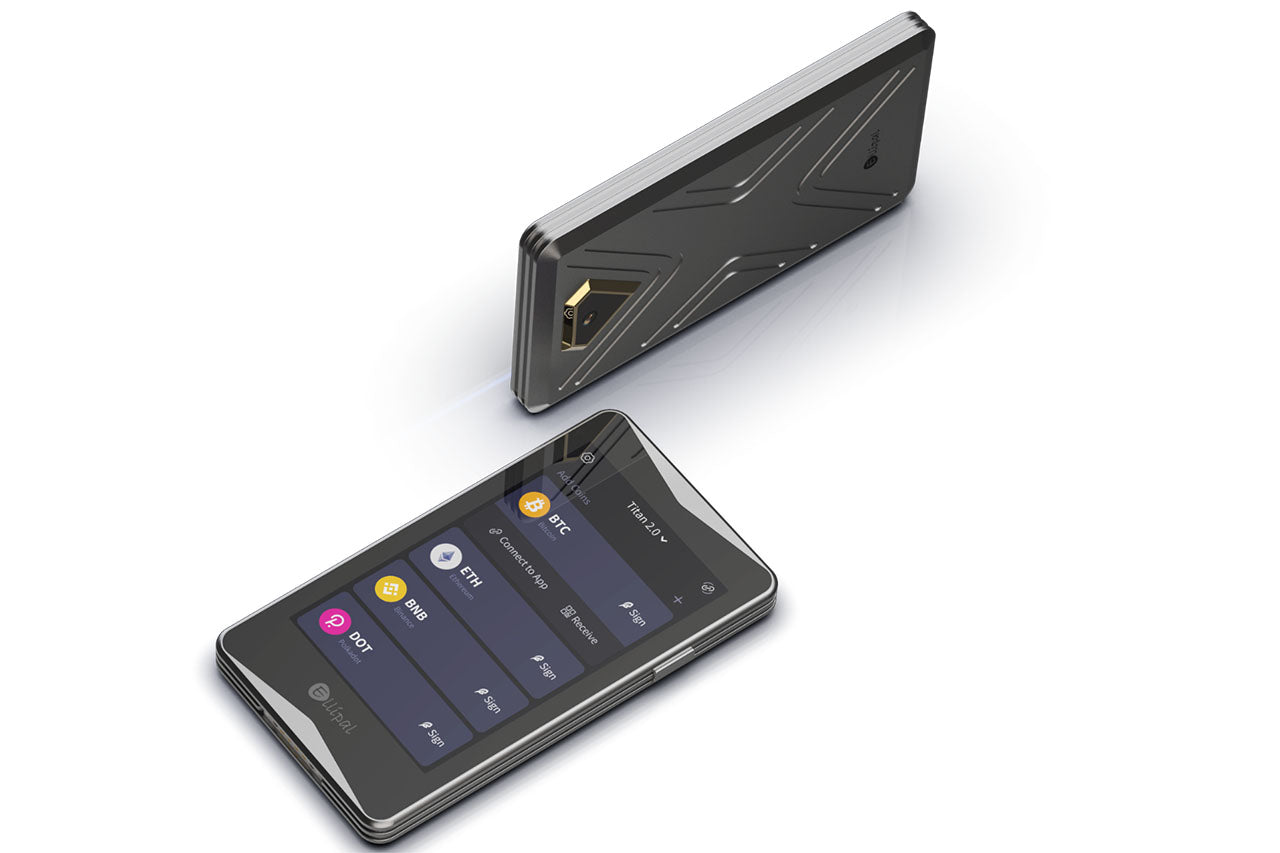 Why Choose ELLIPAL Cold Wallet?
ELLIPAL cold wallet has been recognized by Forbes as the best cold wallet. Its air-gapped and anti-tamper security system keeps users' assets from online and offline attacks.
The new ELLIPAL Titan 2.0 is compatible with MetaMask and WalletConnect, and features a 4.0-inch supersized screen for incredibly smooth user experience.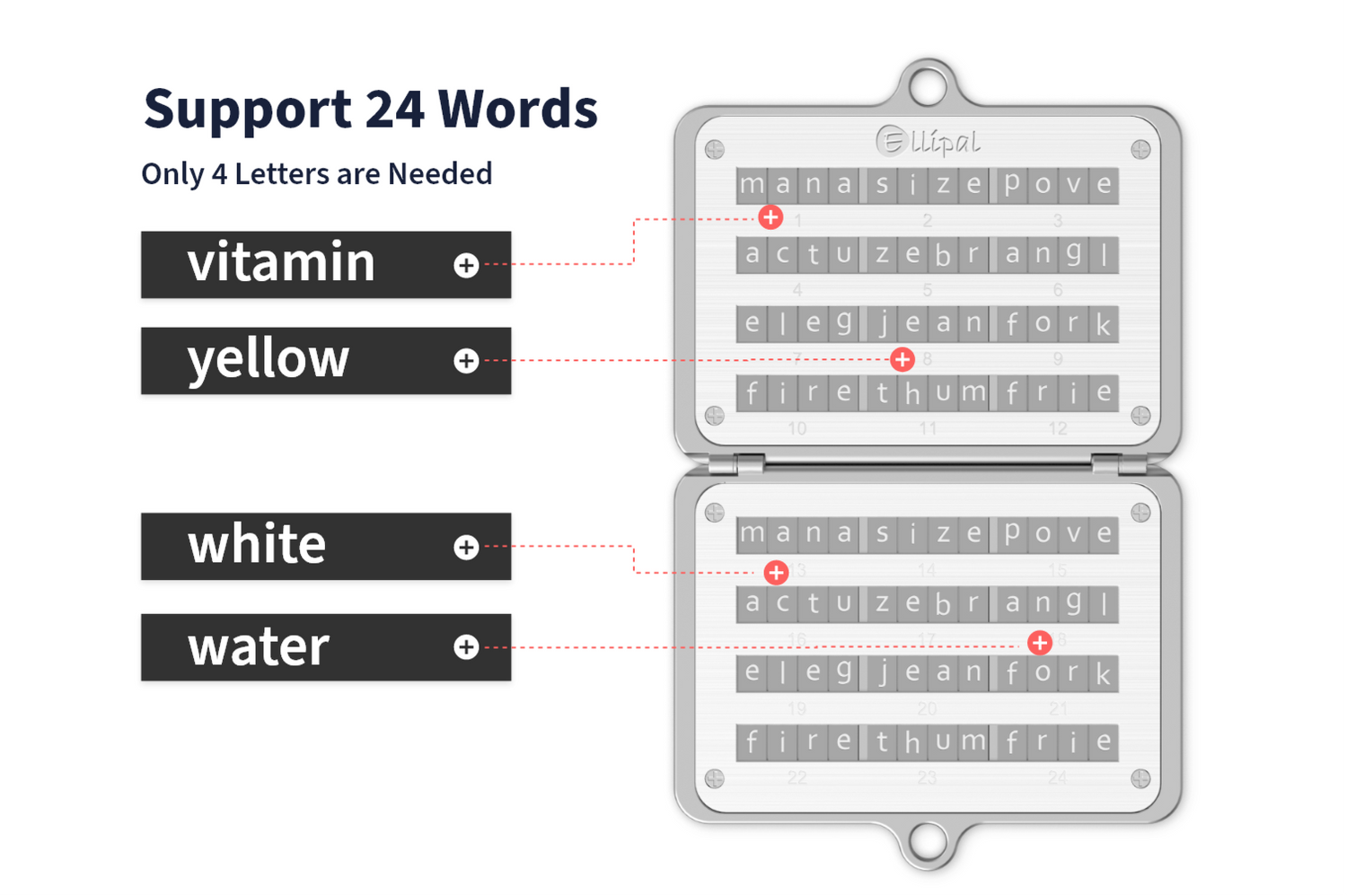 Easy Backup
The ELLIPAL Seed Phrase Steel is the perfect companion to your ELLIPAL cold wallet. If you ever lose your cold wallet, your ELLIPAL Seed Phrase Steel acts as your backup device. Keep your mnemonic phrase safe to recover your account.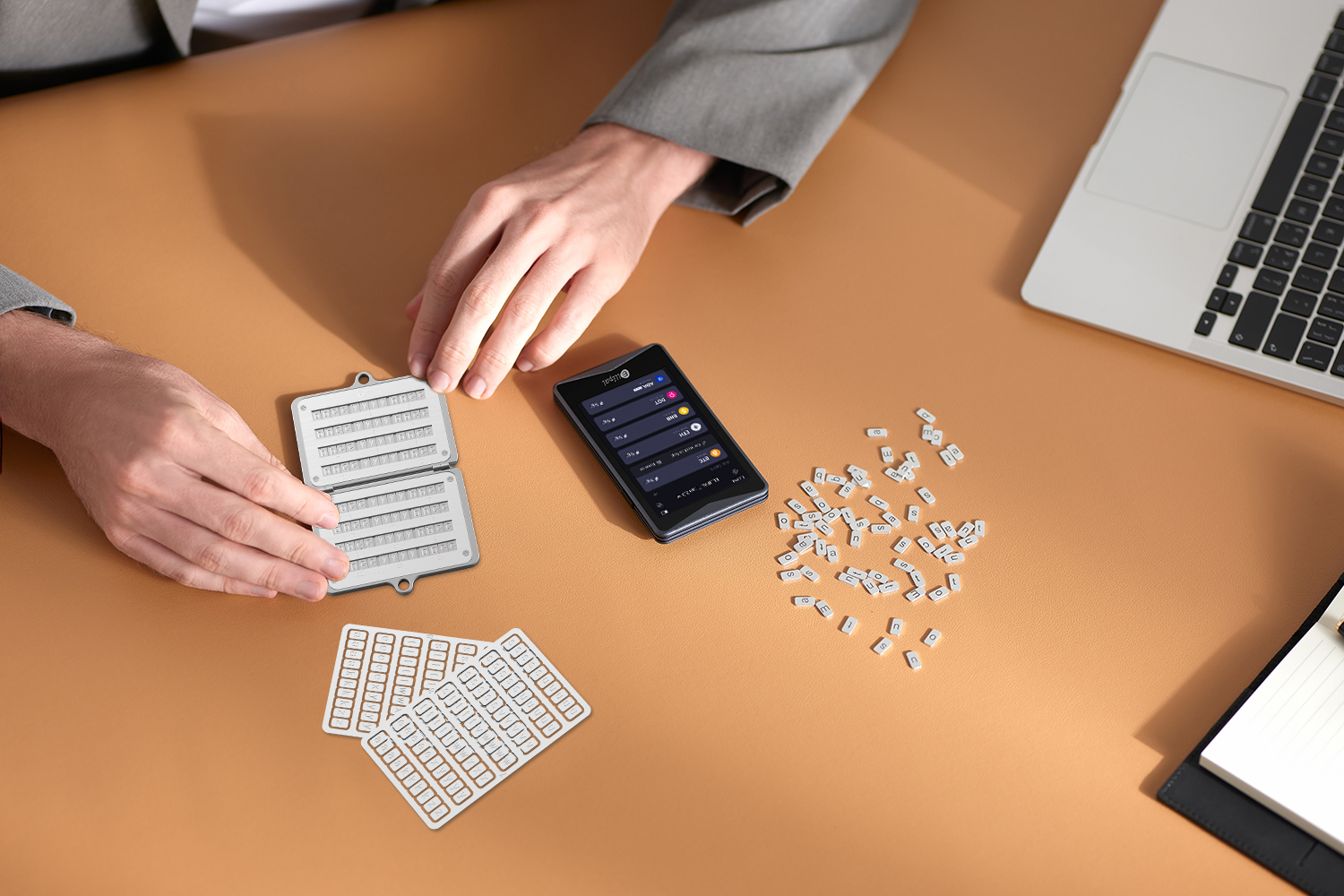 Hacker Proof
It is highly recommended that you use the ELLIPAL Seed Phrase Steel to safely backup your recovery words when you create a new account. The ELLIPAL Seed Phrase Steel helps you store the words securely for a long-term.
ELLIPAL manages NFTs and supports over 10,000 coins & tokens
Supports BTC, ETH, USDT, BNB, XRP, ADA, and many more
Without installing coin APPs; Unlimited storage for coins/tokens
Coin List
ELLIPAL Security Protection System
Offline Firmware Update

Complete 100% offline firmware updates using micro SD card, updates in just 3 minutes.

Secret Secondary Wallet Option

Setup alternate accounts that shows up when the wallet is unlocked with your alternate password if you are being threatened.

Auto-selfdestruct

If any tampering is detected, your private information will be automatically deleted.

2 Factor Authentication

PIN entry, Password entry. Get extra secure with gesture pin, and numeric passwords.