ELLIPAL Titan Mini Bundle
The Titan Mini Bundle is the ultimate hardware wallet combination for the next generation of WEB3, offering top-notch protection against online and offline attacks while backing up your seed phrase.
Sale price
$109.00
Regular price
$158.00
Unit price
per
10000+ Tokens Supported

ELLIPAL Titan Mini manages NFTs, and support over 10,000 coins & tokens.
Including Bitcoin, Ethereum (all ERC20), Ada, XRP and more.
Tech Specifications

Main Features
Connector: QR Code, Air-gapped
Update: Offline (Micro SD card)
Coin Store memory: Unlimited
ELLIPAL APP: Android & iOS

Dimensions
Size: 75*71*10.5mm
Weight: 120g
Material: Fully metal sealed
Camera: 2.4M AF
LCD: 2.4 inches HD
Battery: 600 mAh
Standby Time: 50 hours
Storage temperature: -20°C to 70°C

Box Contents
1* Hardware Wallet
1* Type-C Charging Cord
1* Security Adapter
1* Micro SD Card
1* User Manual
2* Seed Phrase Recovery Sheets
1* ELLIPAL Seed Phrase Steel
Express Delivery

Your order ships out fast - usually within 2 business days!

Delivery estimates:
USA - 3-5 business days
Canada/Australia/UK/EU - 7-10 business days
Other countries - 7-15 business days

Rest assured we've got your back if any weather or customs delays pop up. We'll keep you updated on your delivery status so you're never in the dark.

For peace of mind, feel free to add a few extra days to those estimates. But our team works hard to meet our quoted timeframes.

We know you're excited to receive your new device! If you ever have any questions or concerns about your shipment, don't hesitate to reach out. We're always happy to help!
30-day Return Guarantee

We offer a hassle-free return policy, allowing you to return items within 30 days of delivery.

We also provide a free inspection and repair for your items within 12 months of delivery to give you peace of mind.

Contact us anytime for assistance.
Security Way to Protect Your Crypto Assets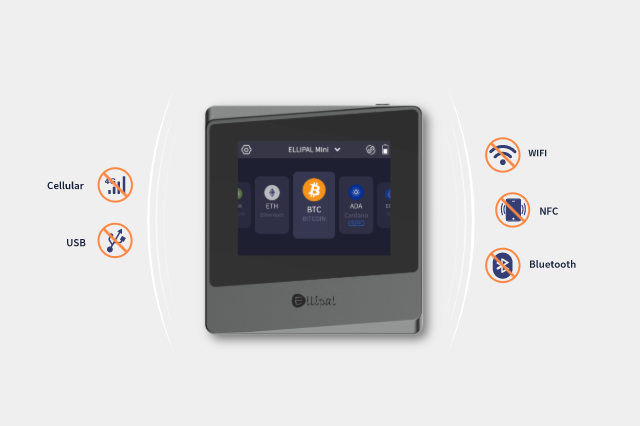 Self-custody & Decentralization
As self-custodial wallets, ELLIPAL Titan Mini cold wallet allows you to have full control of your private keys without risking account withdrawal being suspended from any centralized exchanges.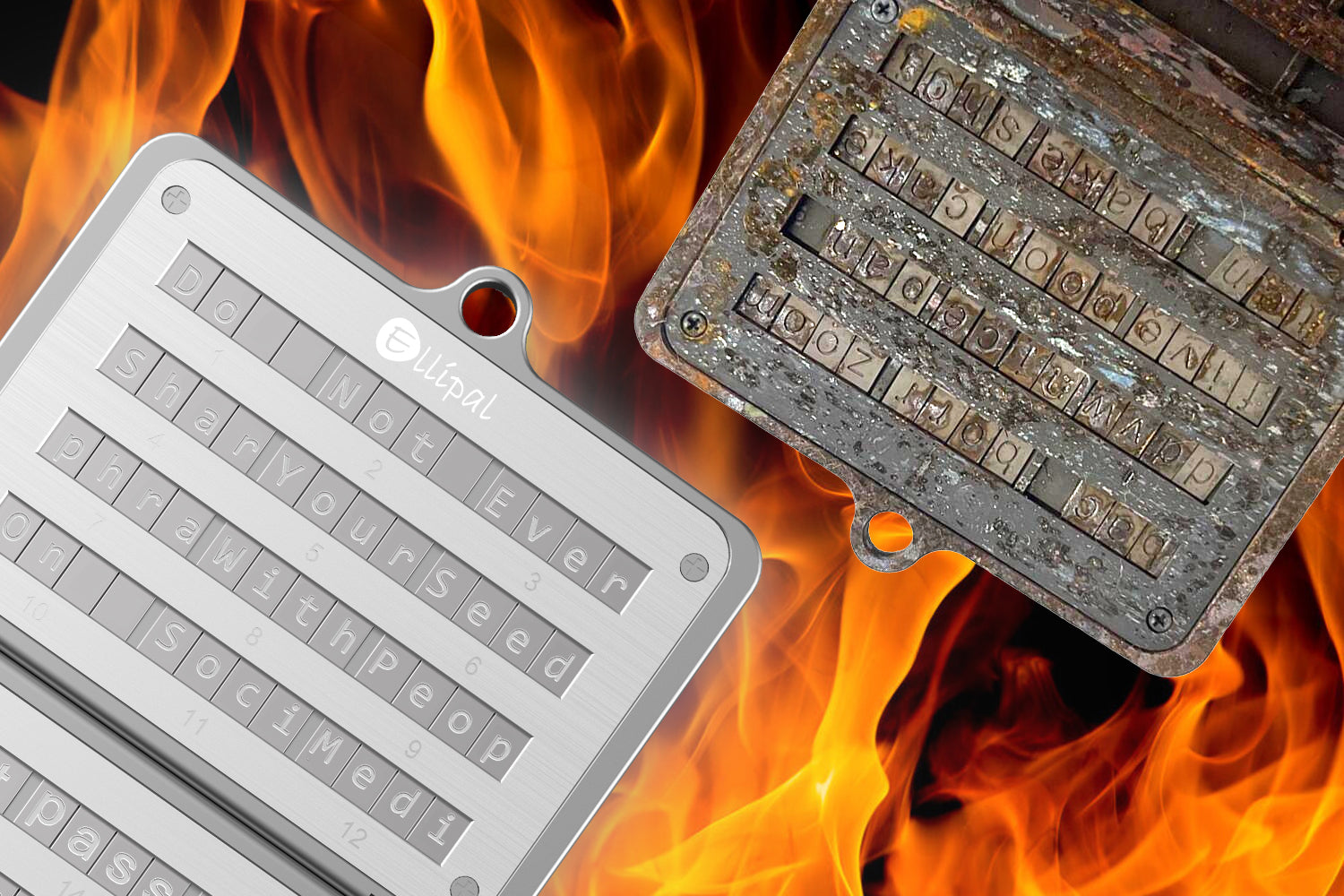 Be Able to Tolerate the Heat
ELLIPAL Seed Phrase Steel recovers your wallet account at anytime. It's made of 316 steel. It's waterproof and resistant to high temperatures, up to 2649.2°F (1454°C), as well as strong acids.
Your seed recovery phrases are forever secured, a lasting assurance for you.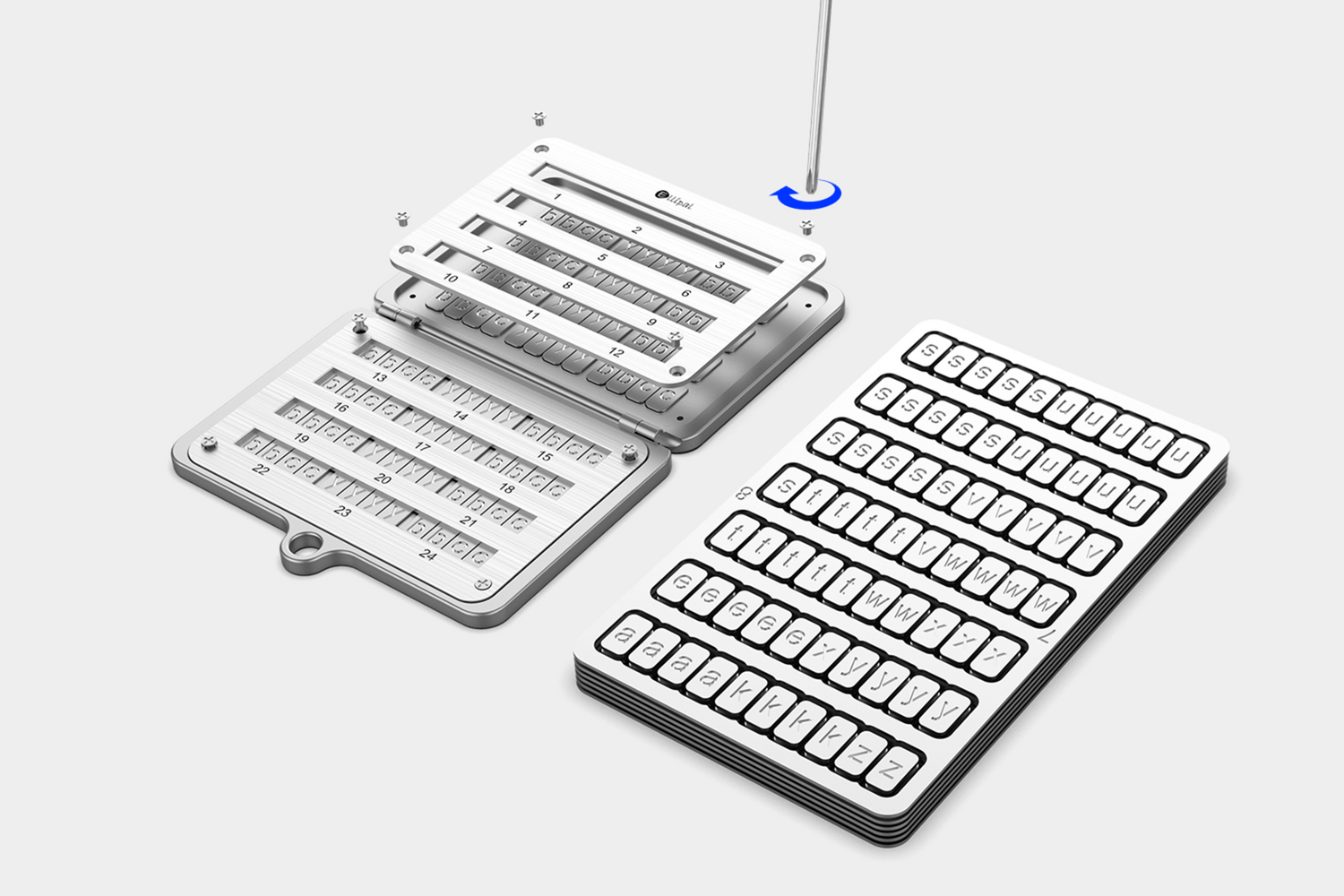 Pocket-Sized & Easy to Setup
The ELLIPAL Seed Phrase Steel is a pocket-sized stainless steel device designed to securely store the important data of your choice with no need for specialised tools or third-party involvement.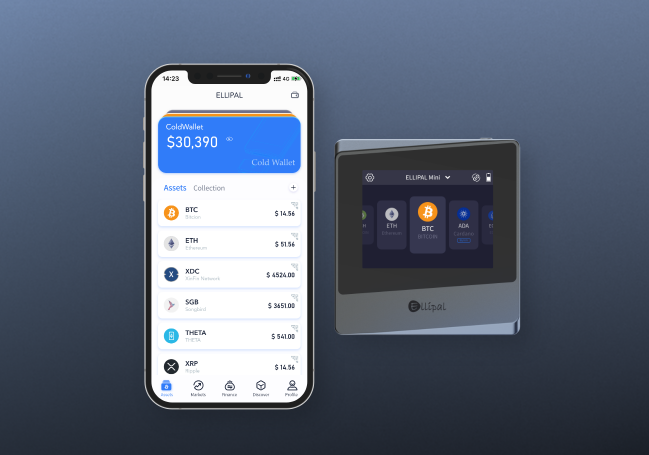 Mobile Friendly & One-stop Service
By scanning the QR code with a quipped camera, the ELLIPAL Titan Mini could interface with ELLIPAL Mobile APP which makes it perfectly adapted to iOS/Android mobile phones.
Supporting NFTs and over 10000+ coins & tokens, ELLIPAL helps you manage your crypto assets securely, easily and intuitively. Explore full coin list >>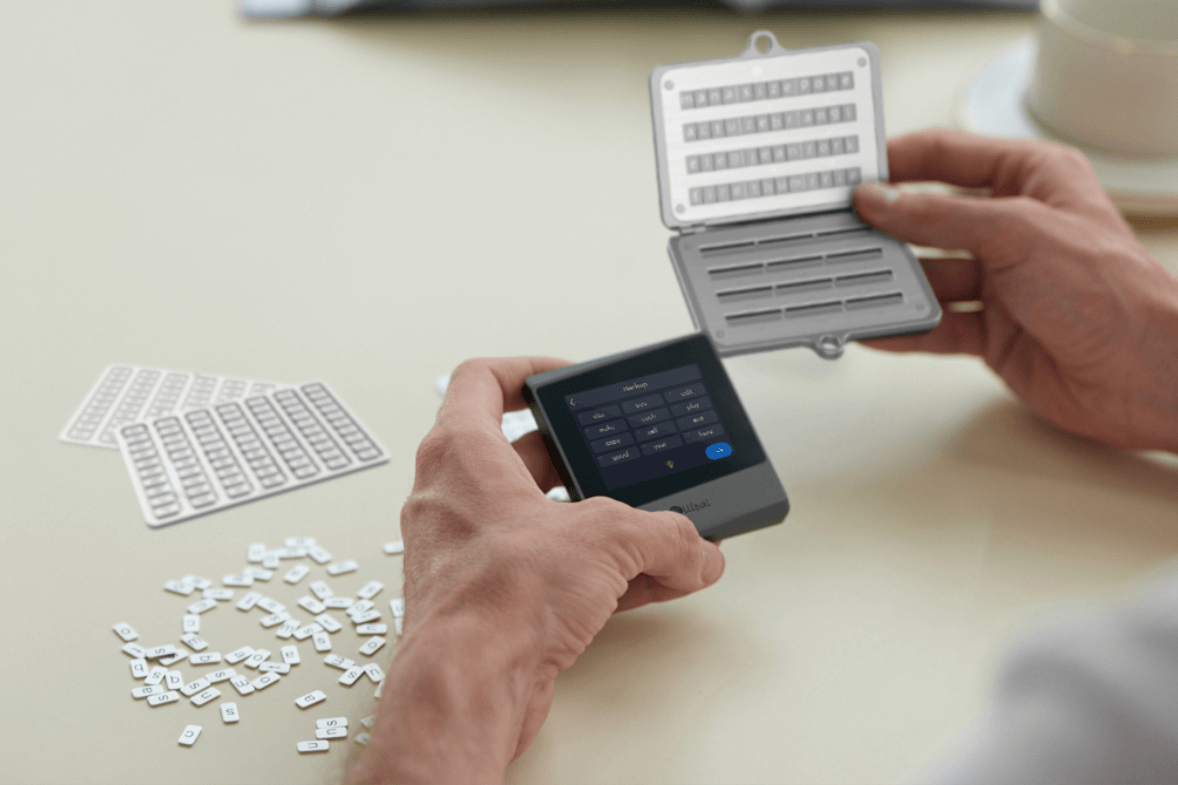 Ensuring Crypto Assets Are Always Safe
The ELLIPAL Titan Mini and Seed Phrase Steel form an unbeatable combination of digital security and robust physical safeguarding.
Choose the Ellipal Titan Mini Bundle, and you're not just buying a product, you're investing in peace of mind.
ELLIPAL Security Protection System
Offline Firmware Update

Only need 3 minutes update offline with SD card to the latest version.

Secret Secondary Wallet Option

Setup alternate accounts that shows up when the wallet is unlocked with your alternate password if you are being threatened.

2 Factor Authentication

PIN entry, Password entry. Get extra secure with gesture pin, and numeric passwords.

Auto-selfdestruct

If any tampering is detected, your private information will be automatically deleted.
ELLIPAL Titan Mini manages NFTs and supports over 10,000 coins & tokens
Supports BTC, ETH, USDT, BNB, XRP, ADA, and many more
Without installing coin APPs; Unlimited storage for coins/tokens