How to reset password /How to recover asset to ELLIPAL Titan?

When you create a new account in a wallet, the wallet will generate your private keys which is then randomly derived to 12/15/18/21/24 easy to remember words.
You must keep these 12/15/18/21/24 words well as it is the only way for users to backup or recover their wallet.
Please select Add Account -> Recover via Mnemonics and enter  mnemonics to recover accounts on the ELLIPAL as below
1.Recover via Mnemonics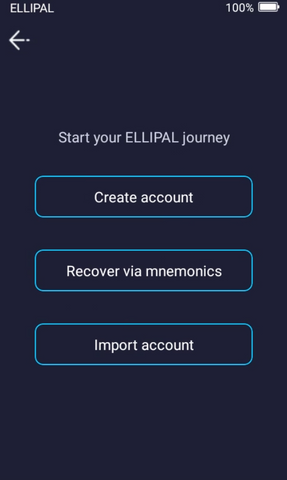 2.Fill your mnemonics and set new account name,password.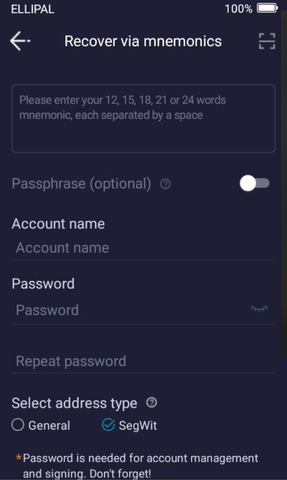 Tips:
1.Please check the spell  every single word is complete
2.If you set a passphrase when you first time create account, The passphrase is must filled. otherwise, You will get a different address.
3. Please check the address type is same with previous address.