FORGOT PASSWORD OR RECOVER YOUR WALLET WITH MNEMONIC
When you create a new account in a wallet, the wallet will generate your private keys which is then randomly derived to 12 easy to remember words.
Users must keep these 12 words well as it is the only way for users to backup or recover their wallet.
Users can select Add Account -> Recover via Mnemonics and enter their mnemonics to recover their accounts on the ELLIPAL.
1.Recover via Mnemonics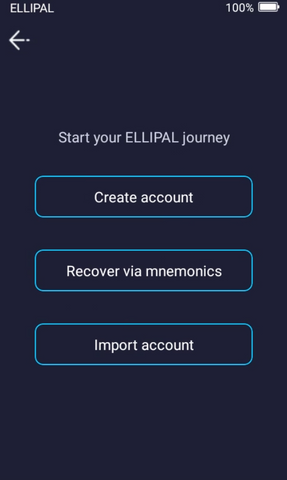 2.Fill your mnemonics and set new account name,password.