ELLIPAL, Leader of Air-gapped Cold Wallet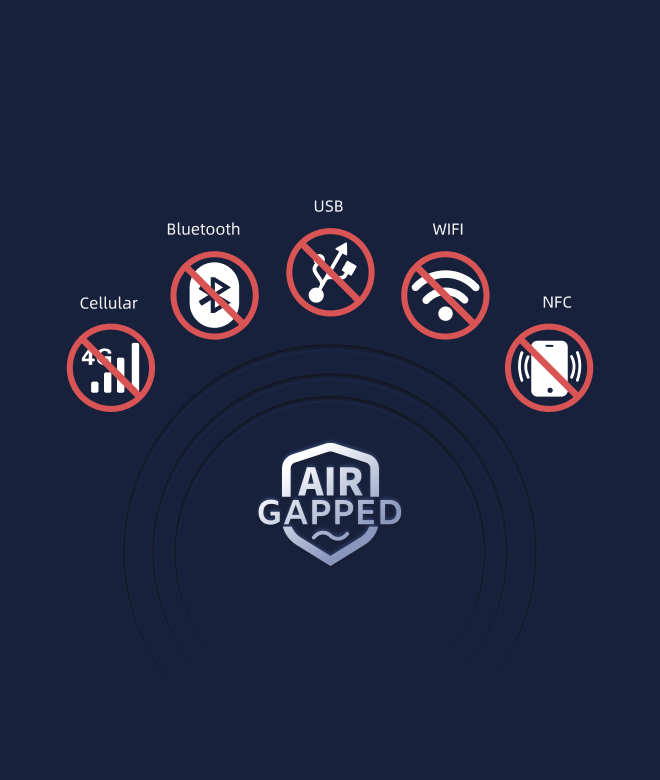 What is the Air-gapped Cold Wallet?
Air-gapped cold wallet is always 100% isolated from the internet. It is fully protected from unauthorized access, cyber hacks, malware, and any online threats.
Learn More
Find Your Ultimate ELLIPAL Products
ELLIPAL Titan 2.0 Cold Wallet

Dual-layer defense, CC EAL 5+

24-Word Seed Phrase and 25th Passphrase

Learn More

ELLIPAL Seed Phrase Steel

The best way to backup and protect your seed phrase

Compatible with BIP39 Wallets

Learn More

ELLIPAL Titan Mini Cold Wallet

Ultimate cool
Easy to use wherever you are

Manage all Assets in One Place

Learn More
Why Choose ELLIPAL Cold Wallet?
Air-gapped

Anti-disassembly & Anti-tamper

CC EAL 5+