Self-custody is winning
Celebrate our 5th anniversary with us! We are launching a special NFT airdrop with 5000 tokens to thank you for your support over the past five years.
🔥 Four participating options for the NFT redemption code:

1. Place any order on ellipal.com to receive a redemption code in 24 hrs in your email.
2. Swap crypto on ELLIPAL Mobile APP to get a Transaction number as your redemption code.
3. Complete the steps on THIS TWEET and register on THIS FORM  to get a redemption code in your email (first-come, first-served).
4. Join NFT airdrop with our partners on Twitter: XDC, Symbiosis, SWFT, Metapath, Tokenview, and Trend HK.

Your e-PAL NFT will be airdropped to your ELLIPAL Polygon address and displayed in your ELLIPAL Mobile APP within 24 hours after your redemption.

🔥 Joining Time:
(1) Choose one participating option to get your redemption code:
9th March PST 00:01 — 15th March PST 23:59
(2) Redeem your code on the ELLIPAL Mobile APP:
13th March PST 00:01 — 31st March PST 23:59

🔥 How to redeem your NFT?
Check: 5th Anniversary Airdrop Detail & FAQ

Check out our NFT market here
Win ELLIPAL 5th Anniversary Treats
Post your e-PAL NFT (screenshot) and @ellipalwallet with #ellipalNFTairdrop on Twitter to win ELLIPAL 5th Anniversary Treats
Time: 13th March - 31st March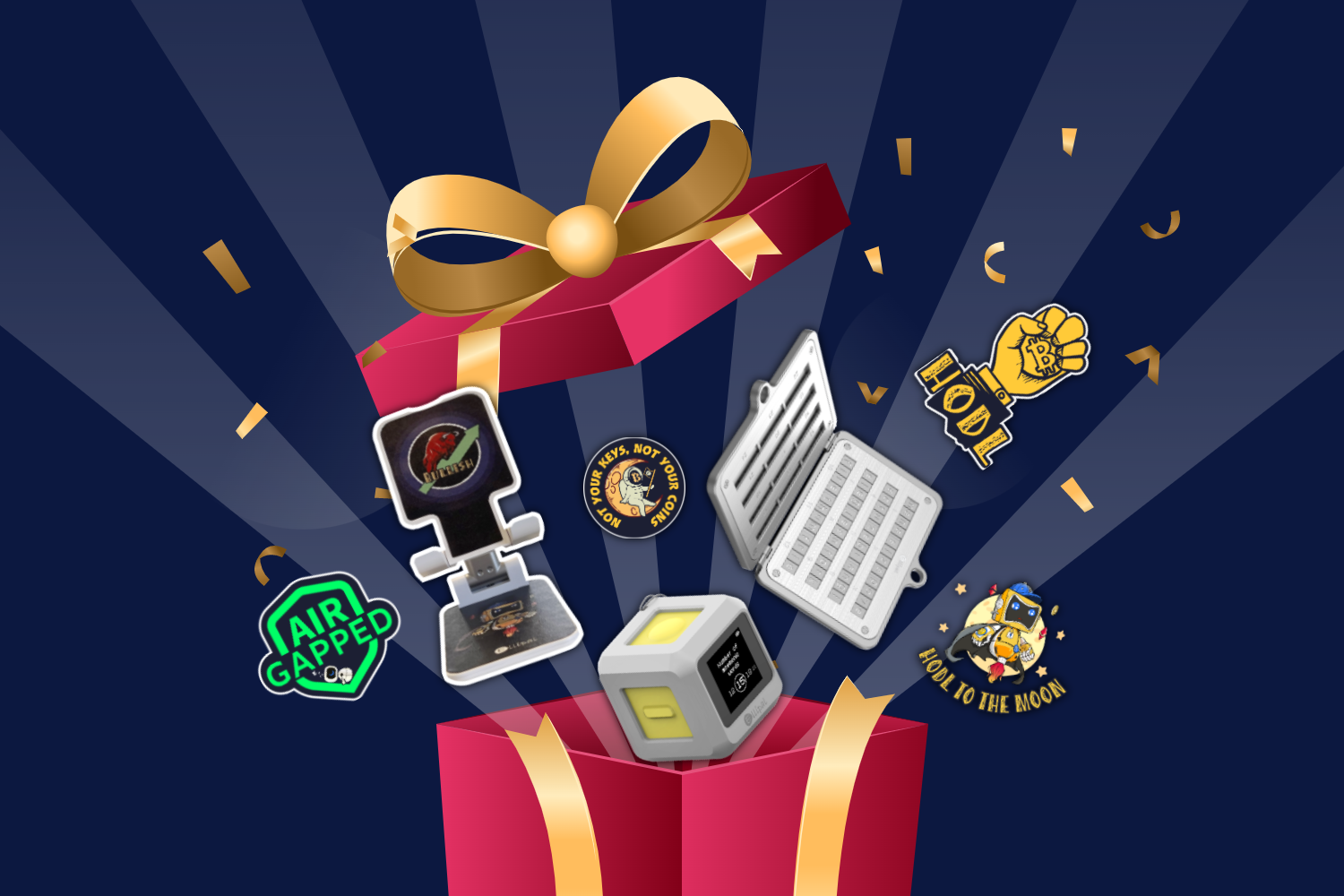 What's inside?
ELLIPAL Seed Phrase Steel (New!)
ELLIPAL Joy Seed Phrase Generator
5th Anniversary Cold Wallet Stand
5th Aniversary Sticker Set
To celebrate ELLIPAL's fifth anniversary, we'd like to reintroduce the ELLIPAL Titan Bundle - our star product that has been representative of our commitment to security and self-custody since its launch.

In 2022, ELLIPAL Titan was recognized as the Top 3 best crypto wallet by Forbes! With ELLIPAL Titan, your private keys are generated and used for signature entirely offline. While the ELLIPAL Mnemonic Metal provides complete offline security for mnemonics' long-term backup.

In combination, the ELLIPAL Titan Bundle makes a complete and uncompromised security solution for your crypto use. We want to mark our 5th-anniversary milestone with this most recommended combination.

Buy Now
We are so excited to celebrate this five-year milestone! This success would not have been possible without the unwavering support from our community. Our mission of making crypto secure and easy to use for everyone remains the same and we are thrilled to have you along for the journey. Let us take a moment to thank you for putting your faith in us and join us in looking forward to the future of ELLIPAL!